10 Most Expensive Earrings in the World.
Can you achieve full facial beauty without an earring? You might be tempted to argue that it is possible to achieve it: and yes, it might be possible. But the fact remains that earrings have a way of geometrically enhancing your facial beauty. Therefore, you would see media personalities and celebrities spend a fortune updating their earring collection.
Those tiny little earrings cost a lot more than you think! Please go through our list below of the 10 most expensive earrings in the world to understand better why some of them can even cost more than a car. If you are a lover of class and luxury and you double up as an earring lover as well, this list is meant for you!
These elegantly designed earrings are in several small circles put together to form a long strand. For people so familiar with earrings brands and their unique features, it wouldn't take much time to know that this earring would be familiar with brands like Louis Vuitton, Coco Channel, and other partisan brands like Cartier.
It is such a fantastic coincidence that all these brands have their leading destination in Paris. Paris must be a home of fashion and pieces of jewelry. This earring comes in a golden white color, making it an all-purpose earring that will surely match any outfit. If style mixed with a spice of luxury is your thing, purchase this.
9. Marie Antoinette Diamond Earrings: 1millionUSD.
What is there not to love about these earnings? Everything is fantastic and lovable! Ranging from the single studied stone at the center of the jewelry to the curly star shapes and a drop design at the bottom of the earring, all the features make it very lovable.
History has the story of this earring surrounding a famous rich wife of specific rules. She was the wife of Napoleon 111, Eugenie. She was very popular, and this was because of the intense love she had for anything costly and luxurious. She loved every piece of jewelry, but her passion for diamond ornaments was on another level.
These earrings were part of her collection, which she later lost during the French revolution. If you love earrings that have a perfectly golden and silver blend, you will find these earrings very impressive.
READ MORE: Top 10 Most Expensive Speakers in the World.
8. Diamond and Pearl Earrings: 1.2million USD
At a time, this set of earrings passed as the most expensive earring in the world how time flies! It cannot be referred to as the most costly earring, but it is still comfortable sitting in the room created for the set of the most expensive earrings in the world.
It comes in a white and silver glow and has a single half ball design at the upper part. Most of these diamond and pearl earrings are mined in India, and most jewelry dealers prefer these Golconda India mines. One reason these earnings have this high price is that they a made of these Golconda diamonds, and they are rated as part of the expensive earrings in the world.
This 1.2million functioned earring contains over six different pear-shaped diamonds, and this single feature makes it stand out.
7. Diamond earrings.
It is puzzling how these earrings smuggled their way into being one the most expensive earrings in the world. This would have been made possible because of the continuous shoot-up price of Diamond. Diamonds are now costly, and some of them are worth millions of naira now.
Having pieces of shiny diamonds on your earring is genuinely bliss, and people that can afford it ready to pay for it. These earrings scream a lot of class. No wonder they have functioned at a price as high as 2.3 million nairas at Christie's New York.
This set of sparkling diamond earrings is covered with a white gold frame. This white golden feature adds to the beauty of the erring extraordinarily.
6. Emerald earrings: 2.5million USD
Kudos to Lorraine Schwartz for designing this excellent earring masterpiece. It is shocking to see these earrings gaining substantial popularity, and it is even more surprising to know that it is getting globally accepted.
According to reports, Angelina Jolie wore them to the Academy Awards in 2009, when its popularity started raining. As the name implies, these pairs of earrings comprise many emeralds, which is responsible for their price tag.
READ MORE: Top 10 Most Expensive Vape Mods in the World.
5. Empress Eugene Earring: 3.3million USD.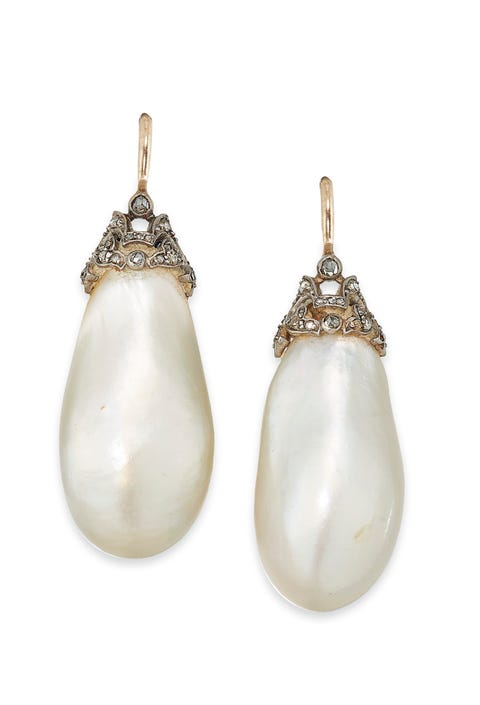 Our list of the most expensive earrings in the world is getting interesting with each new item added, which is usually more costly than the former. There is a history behind these earrings and an interesting one at that.
This earring was given to Empress Eugenie as a wedding gift. Empress Eugene is an Empress in France, and it was Napoleon Bonaparte who offered her these earrings to woo her. This earring comprises a 100carat weight of a diamond, and according to research history, it was extracted in 1760 from a mine in Brazil. This one is found near Minas Gerais.
It is not a surprise that this earring has a particular way of taking care of them. One of them includes safely putting it away after use. This will help you ensure you use the earring for a long fine. Also, this eating and almost all other earrings on this list are not subject to fading or color tarnishing. This is because of the expensive raw products used in designing any of them. Nonetheless, you will enjoy purchasing these earrings.
Despite that, the name of this earring carries only an emerald tag. It comprises diamond and emerald. The diamond and emerald include 11.75 carats.
It is worth noting that earrings made of emerald and diamond need to be specially taken care of, and this earring item isn't an exception. Asides from safely sleeping them away when not in use, it is also advisable to be careful with it around water and moisture.
Because of their high price tag and the quality, designing power put into the designing, it might not matter to be so extra careful with them. This is because they are hardly subject to tarnish and damages. Nonetheless, their high price tag is another reason it is necessary that one takes care of them very well and follow the manufacturer's guidelines in keeping these products safe and highly functional.
3. Harry Winston Earrings: 8.3million USD.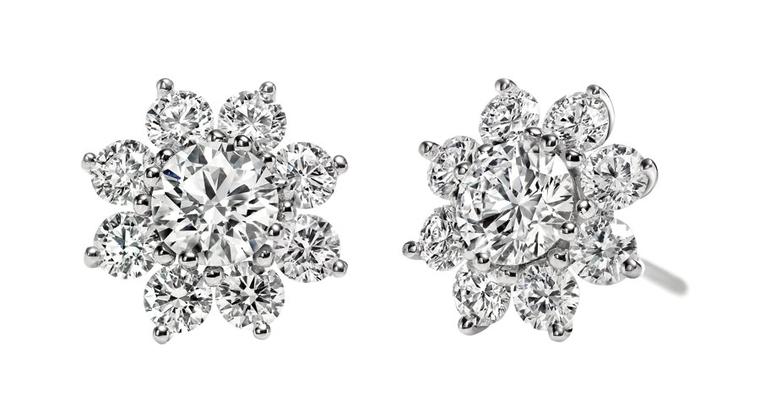 Judging from the name, this earring title tag was designed or named after Mr. Winstens. No other reasons fit. But whether it is accurate, these earrings are not for the "pocket-friendly" set of earring lovers. It comprises over 60carats, which is why it's a costly price tag.
READ MORE: The 10 Most Expensive Belts in the World.
2. Golconda Diamond Earrings: 9.3million USD.
There was a particular time when Golconda earrings ranged as the most expensive earrings in the world. But not anymore. They each contain over 23.12 Golconda diamond carats, and it was a lot. This made them be in the top position for quite a time. After a while, gold and emerald samples of earrings were discovered, and this took over the market.
Nonetheless, this does not imply that this eating is totally out of the market. They are still in demand, still cost high compared to some other earrings, and also are still fast learning. It has also been found out that the Golconda diamond used to design this product is extracted in India from all available Golconda mines.
1. Blue and pink diamond earrings: 57.4million USD.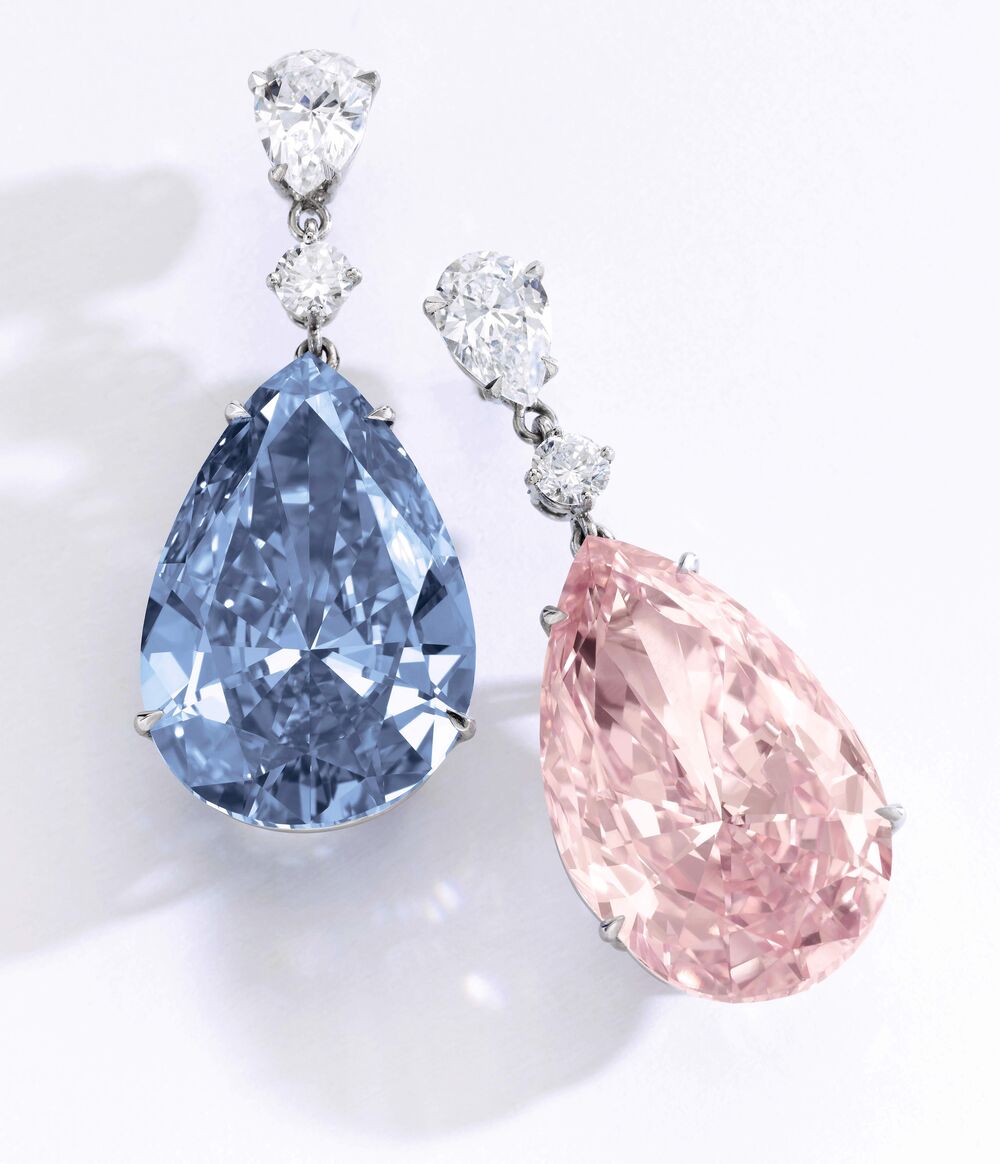 This product comprises blue and pink earrings. Auction initially took place, and it was with a price tag of 57.4M dollars. The pink and blue are made of pear-shaped shining diamonds. Asides from that, it is amazingly courtier. There is also a rich history solidity behind it. The earrings were named after two great gods who are named Apollo and Artemis. As a Sotheby's auction, the buyer buys bought more fortune.
Conclusion.
Earnings are an excellent way of expressing your fashion, beauty, and style. It shouldn't be treated with so much levity. Beautiful earrings have a particular form of multiplying your elegance, and this is what most people are searching for when they use one. All that is genuinely needed to be done was to get an appropriate outfit and look very striking. If you want to know of the 10 most expensive earrings in the world, our list above got you covered.