How to Get Rid Of Student Loan Debt without Paying?
Getting a student loan in America is almost inevitable since it lessens the burden of working and schooling at the same time. Yet paying your loan debt or dealing with the burden can be a bit of a hassle.
So wondering how you'd get rid of your student loan without paying is a natural occurrence, and you wouldn't be the first. Some even consider declaring bankruptcy. Declaring bankruptcy is one way to get rid of student loan debt though it is complicated.
The truth is, there is no easy way to get rid of your student loan debt without paying. But this article will show you some debt relief or loan forgiveness options you can try.
About Student Loan debt
A student loan debt is money owed on a loan to pay for educational expenses. With the rapidly rising tuition price, it is difficult for students to cover their education bills without a loan. In fact, student loans have become the only option for most college students.
A large percentage of US graduates end up in student loan debt to get through college. Sadly, not all these college students can keep up with their student loan debt. These debts become difficult to pay off for underemployed or school dropouts.
As of 2020, the average student loan debt in the US reached a record of $38,792. Interestingly, according to the Federal Reserve bank of New York, American students collectively owe over $1.5 trillion.
Several factors lead to student loan debt. In countries like the United States, student loans are a burden due to the high-interest rate put on the loan. When there's a decline in income premium for graduates compared to non-graduates, it raises the stakes for the student loan debt, and these individuals end up being unable to clear their debt.
Types of student loans.
There are three types of student loans: federal, private, and refinance loans. Federal student loans are loans often provided by the Government. They are more flexible and do not require good credit or a co-signer. You can easily tie your loan payment to your income when you graduate with a federal loan.
Private and refinance student loans, on the other hand, are provided by banks, credit unions, and the states. Their interest rates are subject to the loans collected. What's more, you would need to have good credit and payment prospects to have access to their loans.
How to get rid of student loan debt without paying.
In countries like the United States, it is almost impossible to get rid of a student loan debt after many years without paying. In fact, instead of not paying at all, there are other options like student loan forgiveness, loan cancellation, and discharge. Most of these options require an initial payment of your loan debt.
Your student loans can be forgiven. However, not all student loans can be forgiven, except if it is a federal student loan or you're able to convince your lender to renegotiate your debt. Loans like direct loans, Stafford loans, and direct consolidation loans are eligible for loan forgiveness.  Here's how to get rid of your student loan debt.
1. Through Federal student loan forgiveness programs.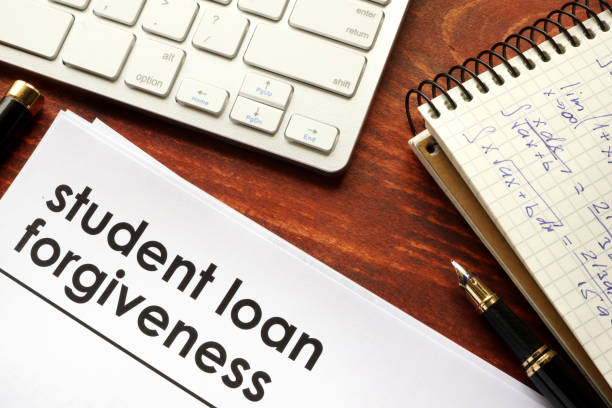 Unlike private student loans, the Government can forgive federal student loan debts. Assuming you took a loan from the Federal Government and you're unable to clear it off, you can apply for a federal student loan forgiveness program.
Usually, this option will only be available to you after making payments and meeting other requirements.
Loan forgiveness through income-driven repayment option
If you're looking for a stress-free forgiveness program, this is probably your best shot. This is because you'll be able to manage your payments. With this option, your monthly debt bill amount is set at a percentage of your monthly income.
After about 20 to 25 years, your remaining loan balance will be eligible for forgiveness. If you have a large loan debt balance, this plan will benefit you. According to the National Consumer Law Center, only 32 borrowers have received loan forgiveness through this income-driven repayment forgiveness plan. Interestingly, this loan forgiveness is tax-free from 2020 to 2025.
Public service loan forgiveness plan
If you're a government or nonprofit worker, this option will suit you though it takes about ten years to qualify. Your loan debt can be forgiven after making payment for about ten years while working full-time for a qualifying government or nonprofit employer.
This process, however, is not easy, and it is pretty tough to qualify. You'll need to submit an employment certification form every year for ten years. You also need to have made up to 120 loan qualifying payments.
The employment certification form will help you qualify and stay on track. But more than that, you also need to have a direct federal loan. You can consolidate your federal loans into a direct loan if you don't. If you can meet the criteria, then your loan is forgiven.
The teacher loan forgiveness is another loan forgiveness program you can try. Here, you'll need to teach in a qualifying low-income school for about five consecutive years before you can be eligible for loan forgiveness.
What's more, you need to be highly qualified to teach. Which means you must have at least a bachelor's degree and full state certification. You'll be a full-time teacher in an elementary or secondary school for these five academic years.
After that, about $17,500 of your federal direct or Stafford loans will be forgiven. Teachers eligible for this loan must have taken their loans after Oct. 1, 1998. Those who took their loan before are not eligible for the teacher loan forgiveness program.
Other loan forgiveness options include; Obama student loan forgiveness, student loan forgiveness for nurses, state-sponsored repayment assistance programs, military student loan forgiveness and assistance, and additional student loan repayment assistance programs LRAPs.
2. Through loan cancellation.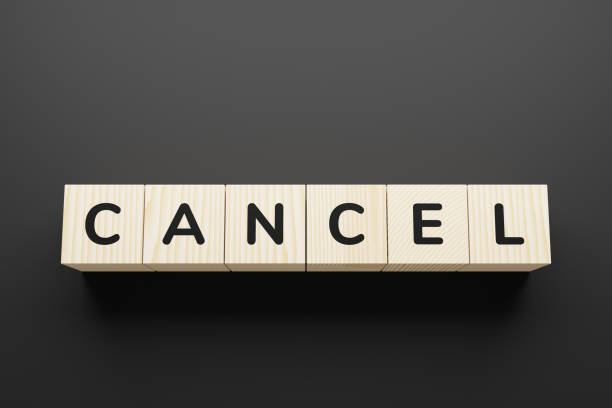 Apart from the student loan forgiveness programs, there are other ways to get rid of your debt without paying. One of them is the student loan cancellation. Though this process is not easy, you can get your loan canceled with the proper steps and requirements.
One of the student loan cancellation programs you can try is the Perkins loan cancellation. Here, borrowers with federal Perkins loans can have 100% of their loans canceled if they work in a public service job for about five years.
Most times, people who get qualified for this loan cancellation get a percentage of their loans discharged incrementally for each year worked. Loan cancellations like the Perkins loan teacher benefit are for teachers who teach qualifying subjects like science, special education, math, foreign language, or those who work full time in a low-income public school.
READ MORE: How to Get Out of Debt for Free?
3. Through loan discharge.
Borrower defense to repayment discharge
Their colleges for borrowers defraud the borrower defense to repayment discharge program. If your college defrauded you, you might be eligible for this debt relief program.
You'll need to file a borrower defense to repayment claim with the U. S. Department of Education to qualify. If you are eligible, your loans will automatically be discharged. The education department will first confirm if your school was involved in clear, widespread fraud or misrepresentation that affected many borrowers.
This program is self-explanatory. If your school closes, you may be eligible for this loan discharge. To qualify, you must have enrolled or left the school within 120 days at the time of closure. This means you have not received a degree from the school.
You may need to continue making loan payments until you are granted this discharge. Once your discharge is approved, you will no longer make loan payments, and some, if not all, of your previous payments, may be refunded.
Total and permanent disability discharge
Are you unable to work due to your disabled state? Then you can qualify for this loan discharge option. Total and permanent disability discharge is for totally and permanently disabled, physically or mentally, and are unable to work.
You will need to provide documentation to prove your disability before qualifying. After your debt is canceled, the Government may monitor your finances and disability for at least three years.
READ MORE: Jobs That Pay Over 500k Dollars a Year.
4. Private loan forgiveness options.
It is difficult to get rid of a private student loan debt without paying since private student loans do not have loan forgiveness programs. Regardless, there are ways to lessen the debt burden that keeps you up at night.
You can either do so by discharge bankruptcy or by contacting your private loan holder for renegotiation or short-term payment pause. Declaring bankruptcy is an arduous and expensive process, and you will need a bankruptcy attorney to help you through the process.
Conclusion.
Most college students dream of having good jobs to increase their earning power and clear off their debt. But sometimes, dreams are far from reality, and not everyone can clear off their debt. Student loan debts are incurred when students cannot meet up with college tuition.
In countries like the U. K., student loans are forgiven after 30 years. However, it doesn't apply in the U. S. you need to qualify for certain programs like loan forgiveness before getting rid of your debt.