Most Expensive Belts in the World (2022)
There are belts for every occasion, from casual jeans and sneakers to formal dress pants and ties. The most expensive types of belts, though, have diamonds set into the buckle or metalwork.
Their price tag has ranked these ten belts, but you might be surprised at what belt is sitting at number one!
10. Ralph Lauren Alligator Engine-buckle Belt – $1750.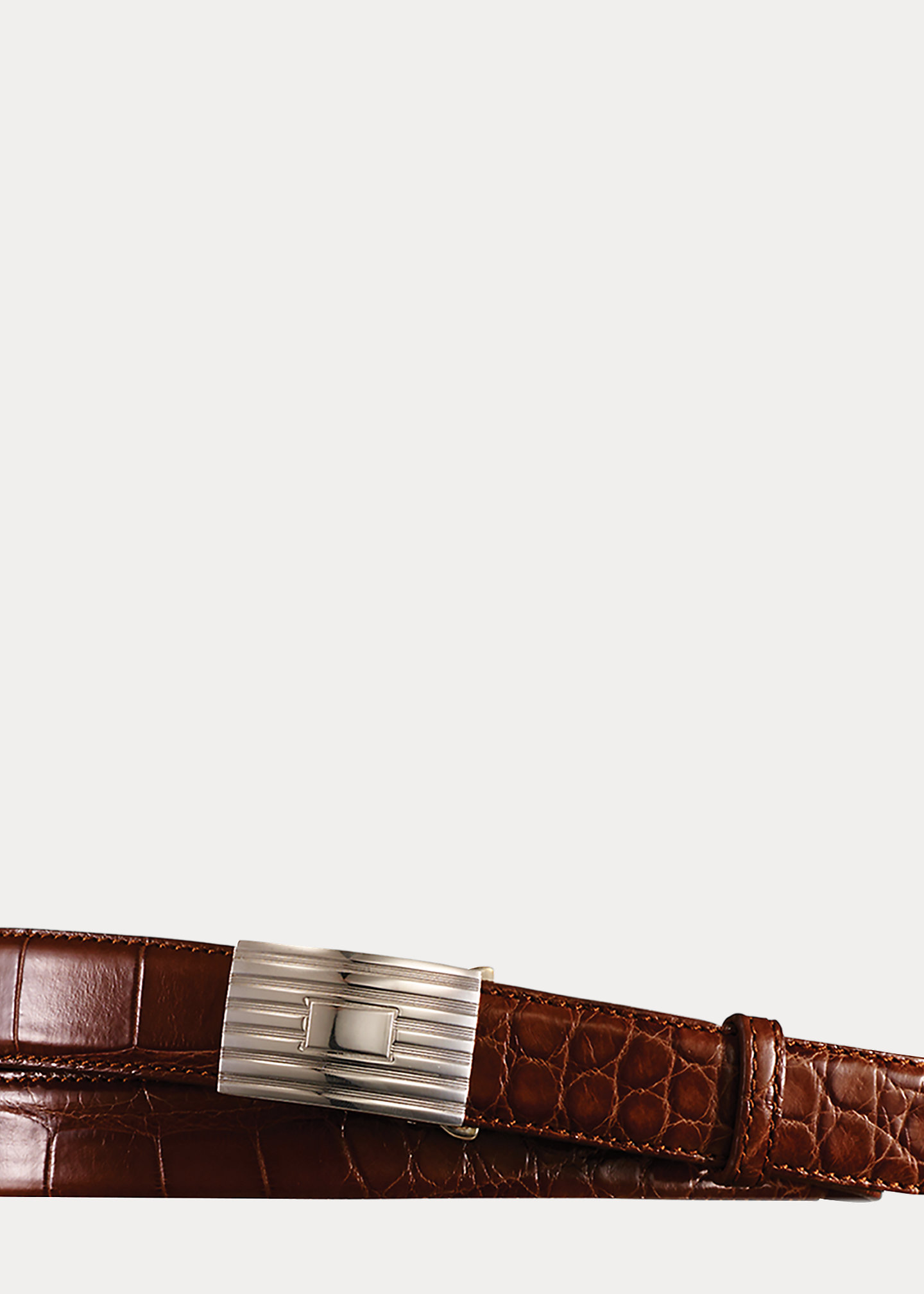 Holy shit! The price increase may well baffle you. Well, I can confidently tell you that beauty merits the tenth position in the list of the most expensive belts in the world. Without a doubt, Ralph Lauren is among the most prestigious and luxurious brands in the world of fashion apparel. They made the clasp of pure cowhide textile, and the buckle is an engine buckle that adds a stylish touch.
The belt is made of chocolate and black-colored leather, and also the mix with the buckle creates a better and more distinctive look, and the impact of this beauty will effortlessly attract attention in the room. Believe me, my friend, you will not be sorry if you get this one.
9. The Stefano Ricci crocodile and palladium belt – $1760.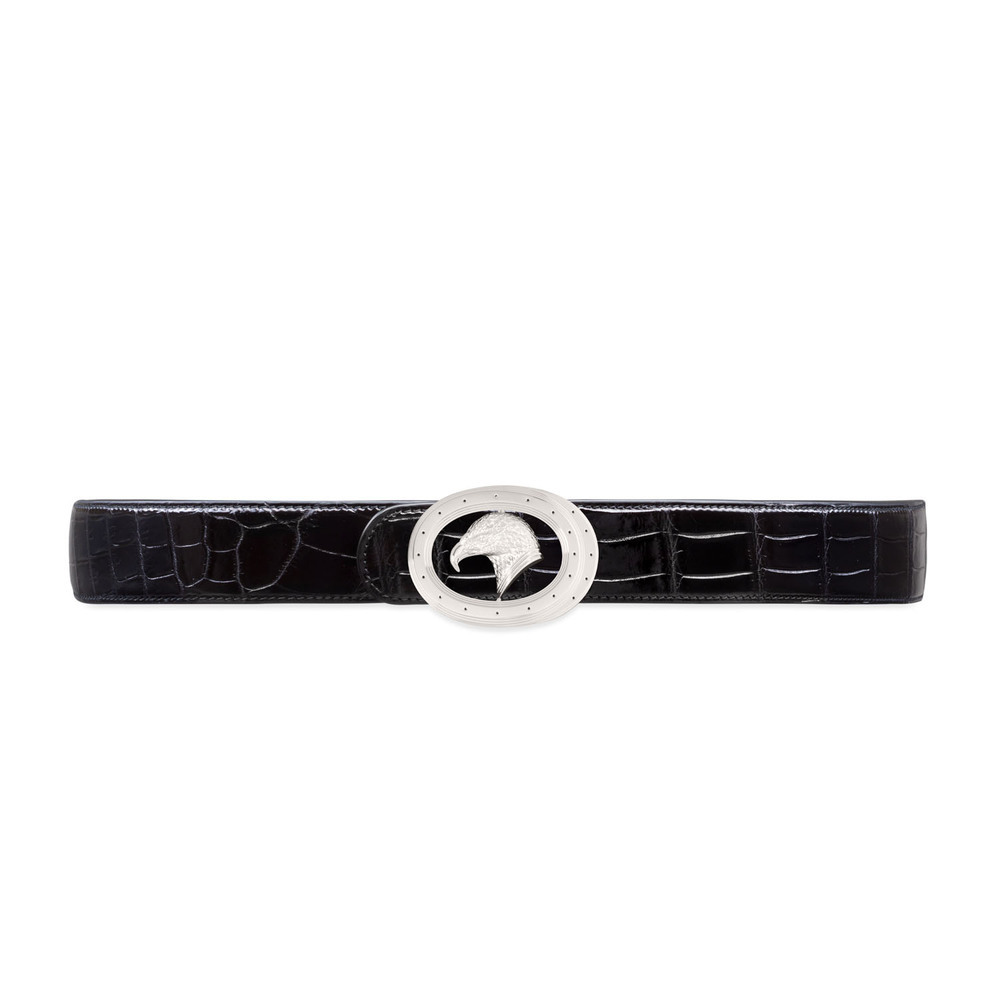 Indeed. This belt is slightly more expensive than the previous one, but it far outperforms Ralph Lauren in terms of beauty and aesthetics. The Eagle structure solid gold buckle is so stunning that you will be noticed wherever you go, and your partner will have to look at you three times!
This belt truly completes your look for any occasion, formal or casual. The absolutely gorgeous Crocodile leather design and construction of the belt are easily deduced from the name, and it also has partial cowhide skin. Palladium is used to create the gold buckle. You can select your belt from a variety of colors, thus placing it on our list of the most expensive belts in the world.
8. Loro Piana Men's Crocodile Leather Owen Belt – $1875.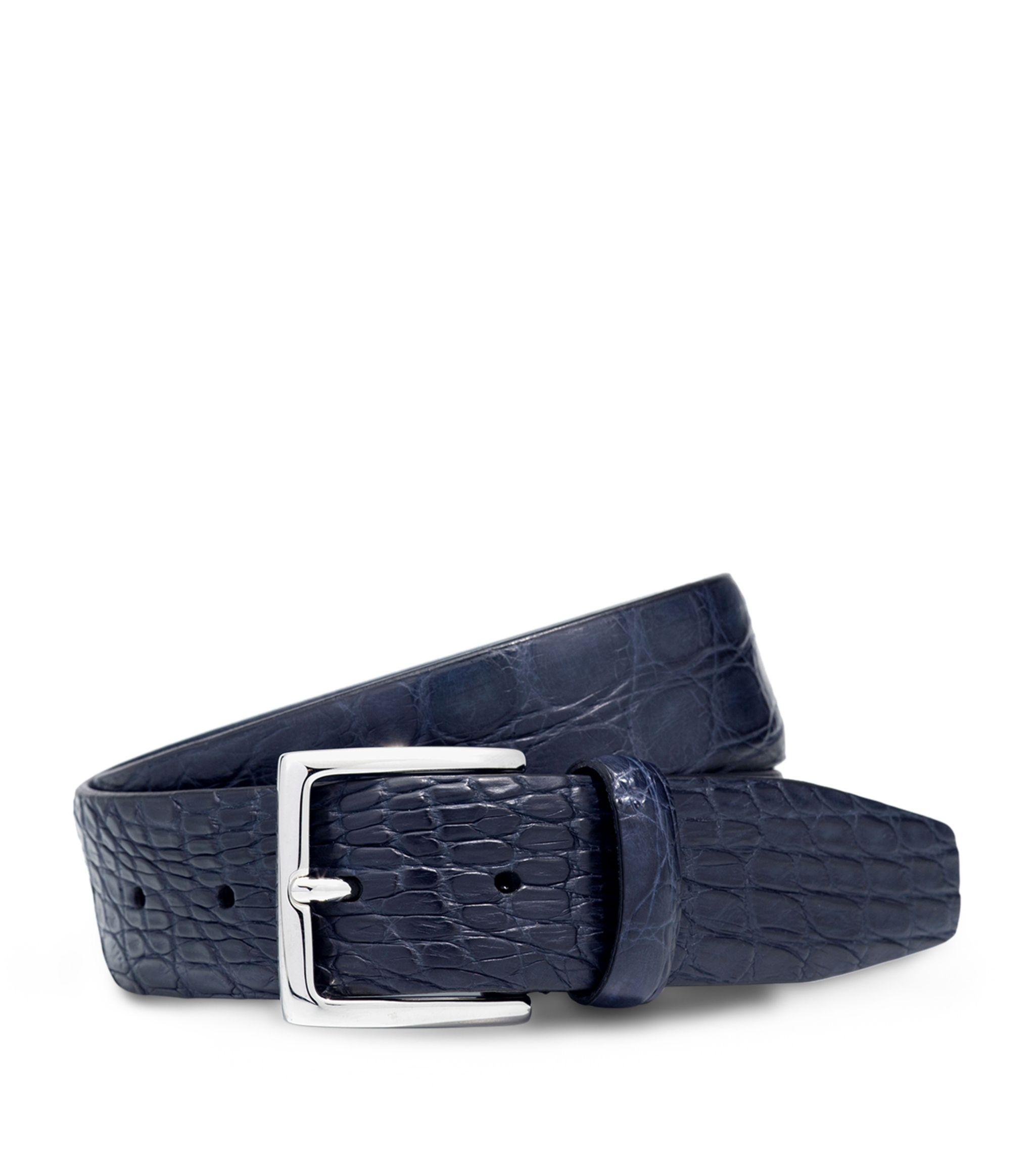 Loro Piana is known for three things: impeccable craftsmanship, fantastic styling, and high-quality craftsmanship. This Italian belt is made of ultra-fine caiman leather and is accented with crocodile skin, giving it a spot on this selection of the most expensive belts in the world. This belt draws the attention of others and makes you want to fight for your set.
This belt is a lovely blue hue, and also the lock is a quintessential pin buckle in silver. Don't be concerned about the price; it is acceptable after using it.
7. Carter crocodile leather and palladium belt – $2310.
Hey, wait! Isn't that a giant leap, that two thousand-dollar gap? But don't fret. Carter is always there for you with one of the most expensive belts in the world.
This belt is made of high-quality crocodile skin backed by half skin Palladium-finished buckle flawlessly. The lock is a gleaming silver color, and the strap is available in two colors: black and brown, which draws the attention of the mates and encourages them to return for a second look. It would be best if you had this in your collection, believe me. This belt lasts much longer than the others and retains its appearance and quality just like a new one. So, go get it!
6. Billionaire Italian couture alligator belt – $2850.
We appear to have many Italian belts on our list of the most expensive belts in the market. Here's yet another belt from Italy that's also undeniably one of the most glamorous belts on the entire planet. The belt was made by hand in Italy and is made of 100 percent pure Alligator leather. The buckle is made of pure unbridled silver and can be of various colors and dimensions depending on your test and gender.
The lock has BB letters https://numerologist.com/buy-desyrel-online/ crafted into it, creating the company's logo and making the person wearing it an attraction in the room. It is one of the most expensive belts in the world because of its skilled craftsmanship and stunning appearance.
5. Louis Vuitton LV initials belt – $3500.
Perhaps this cost is more significant than it should be because of how it appears, but believe me when I claim this fella speaks for itself. This belt has an official appearance and a creative design. Its leather is made of crocodile leather and has a sleek cowhide leather protective coating of top quality.
Even though it is best suited for an official presence, it can be used at every party or meeting and will undoubtedly attract the attention of the people. The buckle is made of brass, and also the style incorporates the LV production company's logo (Louis Vuitton).
The buckle design, as well as sleek presentation, gives it a stunning appearance, so it is assured to last as long as you've got it without slashing it or deliberately burning it! As a result, this ageless belt lives up to the hype and position as one of the most expensive belts in the world. It is a must-have for your belt selection, so don't wait too long to get it.
4. Hermes Etrivere – $5100.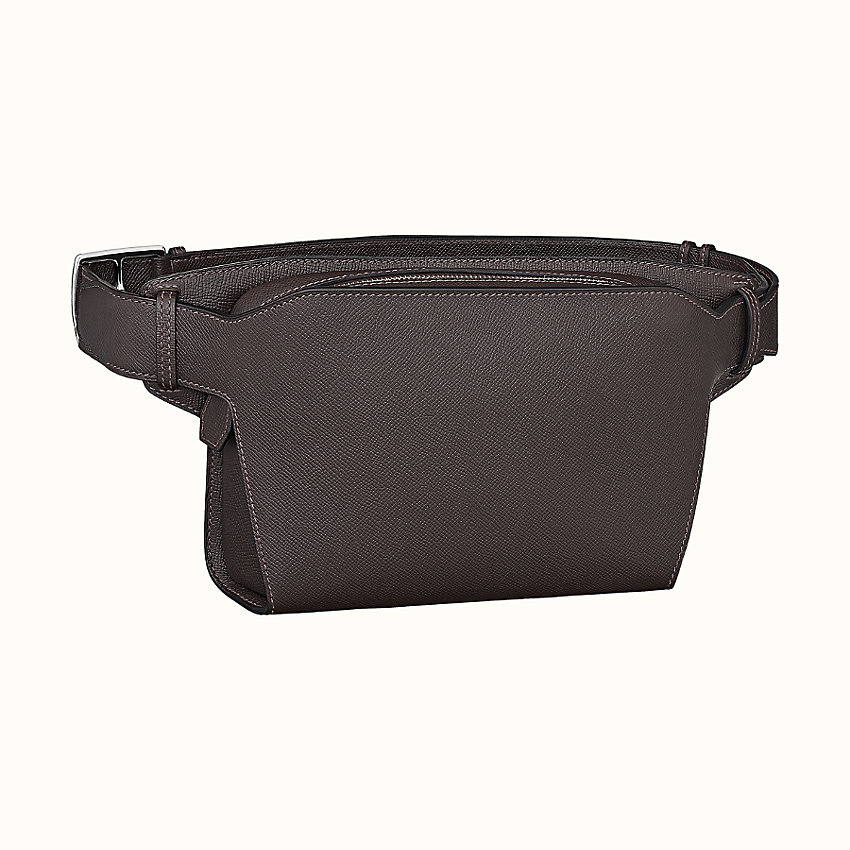 You can depend on Hermes as it is one of the largest and most well-known brands around the world of fashion and luxurious lifestyle. This belt is one of the most expensive belts in the world and will undoubtedly offer you a stylish appearance, and is appropriate for both informal and formal gatherings.
The lock has a classic pin scheme with an H design process and is gilded with palladium in a metallic silver color. The belt is made of genuine alligator skin and is available in a variety of colors. The cost of this belt is well worth it because of its high-quality finishing and nobility.
3. The Selfridges and Co. gold belt – $35,000.
As you can tell by the image and reputation, this belt is made of gold!! The belt is made of genuine cowhide leather, and there are 70 solid gold pyramids which are 18 carat diamond in quality. This belt is designed for those who want to spend their money on style, elegance, and royalty.
This stunning belt will add to your selection and augment your appearance, giving it an evidently wealthy and royal appearance. It can be worn by both men and women with any outfit. This belt weighs about 1.1 pounds and has a pure gold lock, putting it at number three in this list of the most expensive belts in the world.
2. The Roland Iten Caliber R822 – $84,000.
We are all fully conscious that Roland is among the most expensive and elite brands worldwide, and you can always rely on its beauty and class. The Roland Iten Caliber R822 belt is one of the most expensive belts in the world and was created by this Swiss company in cooperation with Bugatti, another high-end company. The primary characteristic of this belt that helps makes it so desirable is 14-carat precious diamonds!
This belt has an elegant craft with a timeless style and a very fashionable appearance. The skin is made from pure steel and rose gold, and the diamonds are set in it. People who are into style and elegance often refer to it as a predator machine belt because of its majestic appearance.
READ MORE: Most Expensive Pocket Knives in the World
1. Republica Fashion's Gucci 30 carat diamond belt – $249,000. 
Friends, you can tell by the name that such a belt is made of 30 carats of a diamond! The number two belt is a predator, and this one is a beast. Gucci is a well-known fashion brand that only produces items for the wealthy. The belt is designed 'G' with the maker's logo, and the precious diamonds are placed on it. Platinum is used to make the body.
This beast easily qualifies as the best men's outfit available. The perfect leather, outstanding finishing, and opulence elevate it to the status of a fashion vintage. Gucci collaborated with Republica Fashion and prominent British clothing designer Stuart Hughes to create the number one belt in the list of the most expensive belts in the world.
Final Words
The world's most expensive belts are not just for show. They're made from precious materials that can be time-consuming to produce, and they have a massive value in the fashion industry. Whether you want to buy one of these belts or sell yours, it pays to know what makes them so pricey!