Most Expensive Bentleys 2022
It is no news that not everyone can afford a Bentley. They are expensive cars known for their high-end fashion, an absolute display of luxury, prestige, and class. Bentley is a British luxury car brand that has been in the business of hand-building cars for over a century.
Manufactured in Crewe, North-West England, some of the best craftspeople in the world handcraft these cars. Interestingly, you are at liberty to choose the right specifications you want for your car.
If you want a particular style or design for your Bentley, you can pick the materials you would love to see. One significant thing about Bentley cars is that they are swift and powerful. Here is a list of the most expensive Bentley cars.
10. 1963 Bentley S3 Continental Flying Spur – $291,666.
The tenth most expensive Bentley on our list is the 1963 Bentley S3 continental flying spur. It was produced when Rolls Royce still owned Bentley. It has an aluminum body made by HJ Mulliner in North London.
The Bentley S3 is not very heavy. It runs pretty fast and provides the driver with agility. In fact, it is an improvement on the S2 and S1 models. Some features include a larger 9.1 compression ratio carburetor and an improved power steering, which helps to aid movement at parking speeds.
It also has a Lucas vacuum-advance distributor, which aids fuel consumption. The S3 Continental has a stunning exterior that is aesthetically pleasing. With a starting price of $328,000, this car is one of the best classic Bentley models ever.
9. 2022 Bentley Bentayga speed in Beluga Black – $332,000.
If you love classic luxury cars and can afford to spend tons of money to own one, then the Bentley Bentayga speed is a must-have in your garage. It is very suitable for a daily driver.
Its features include front-seat comfort and black specifications with a Black speed wheel. Its interior is made with rich quality leather, tasteful wood, and metal trim.
For Bentayga, Bentley provides a variety of power trains. On the low end, you have a 443-hp hybrid arrangement with a turbocharged 3.0 liter V6 and an electric motor.
It can be driven both off and on-road. The 2022 Bentley Bentayga is every customer's favorite.
8. 2019 Bentley Continental W12 GTC- $382,000.
According to Bentley, the 2019 Bentley continental is "a unique combination of power, craftsmanship and stunning automotive," and this car is nothing short of it. Made with top-notch materials, the 2019 Bentley continental GTC is part of a range of continental G7 vehicles.
This model captures the essence of grand touring. It is pretty much as fast as a supercar. Some of its features include an enormous six literal W12 engine, 635ho. Its exterior is a dark sapphire made with Magnolia hide.
It has enough space to contain a family, and its cargo space is big enough to contain all your luggage. The 2019 Bentley Continental W12 is a must-have car.
7. 2021 Bentley Flying Spur by Mansory – $440,000.
The 2021 Bentley Flying Spur by Mansory is one of the best and most comfortable luxury sedans you can find. They are also not very expensive compared to others on this list.
This design is the second edition of this model. It combines the luxury of the first design and some other unique improvements, like a more aggressive body kit. Some improvements made include new wheels, healthier power boosts, new bumpers, and new carbon fiber mirror casings.
The interior is also stunning and is made with beige leather and carbon light trim. Other features include a new steering wheel, gearshift lever, sports pedals, back port sills, etc.
The brand's logo is engraved on all these things, and that's part of the makeover. The engine comprises a twin-turbo 6.0liter W12, which develops 700hp (710ps 522Kw) and 738 Lb-ft (1,0000Nm) of torque.
The Flying Spur is a right-hand drive, so if your country uses the left-hand drive, you might have an issue with this car.
6. 2008 Bentley Brooklands- $540,000.
First launched in 1992, the 2008 Bentley Brooklands was a replacement for eight models and Mulsanne. When it was created, this car was the most powerful V8 engine Bentley had ever made.
It is capable of top speeds of 184mph, and its 6.8-liter engine can reach 100. mph in 11.7 seconds. During its launch, it was sold for $302,000. Currently, it goes for a whopping $540,000.
The 2008 Bentley Brooklands is believed to be the most spacious of all the coupes, although it has just two doors. It is made with some of the most exotic handmade materials and was initially supposed to serve as an alternative to the Bentley Turbo R.
5. 2012 Bentley Exp F9 Concept – $1,000,000.
Launched by Bentley in 2012, at the 2012 Geneva motor show, the Bentley Exp F9 is a concept car and is not in production currently. This car combines the best of Bentley's DNA with modern technology and design.
Unlike most Bentley cars that are coupes, this one is an SUV. Its features include; a 6.0 liter twin-turbocharged W12 engine capable of going up to 0-60 mph in 4.4 seconds, with a top speed of 170 mph.
It can be used both off and on the road. As a sports car, it is pretty comfortable to use. The 2012 Bentley Exp F9 concept may not be the cheapest SUV, but you'd be sure to get value for your money.
4. 2008 Bentley continental GTZ Zagato–$1.7million.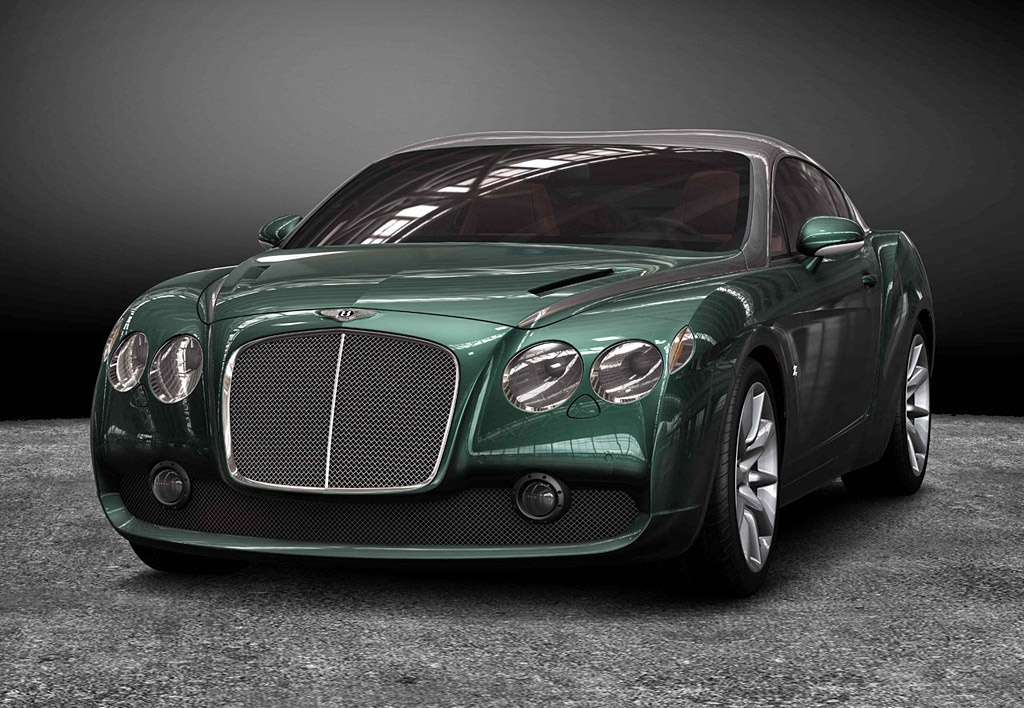 The 2008 Bentley continental GTZ Zagato is a product of a collaboration between Bentley and Zagato (an Italian company for coach building). They made only nine of these cars, which makes them very rare.
A 6.0-liter V12 engine powers this car and can go 0-60mph in 3.9 seconds. The interior and exterior of this car are stunning, and it has a sleek and curvy appearance with a hand-painted Z motif.
The rarity of this car makes it even more desirable, and the price is very low for the value that the car has. Would you love to have this car?
3. 1999 Bentley Hunaudieres concept- $3 million.
The Bentley Hunaudieres Concept is our list's third most expensive Bentley car. It was launched in 1999 at the salon international de L'Auto held in Geneva. Just like most Bentley cars, it is a luxury sports car.
Interestingly, it is a concept car that was never put into production. A 6.75-liter V8 engine powers it, and it can run from 0-60mph in just 3.9seconds with a top speed of 201mph.
Because of its rarity, it is one of the most desirable Bentley's produced. It is made from carbon fiber and aluminum. This car was created as a tribute to the famous Hunaudieres Straight.
2. 1996 Bentley Rapier – $4.5million.
The 1996 Bentley Rapier is a luxury car that Bentley produced from 1996 to 1998 and is a very special Bentley. Another exciting thing about this car is that it has a unique plate number,
It has JB written on it, meaning Jefri Bolkiah is a prince and the brother of the Sultan of Brunei. A 6.75-liter V8 engine powers the Bentley Rapier, and it can move to 0.6mph in 5.9 seconds.
Some of its features https://www.overnightglasses.com/overnight-orlistat-120mg-online/ include a 6.75 turbocharged uncharged non-catalyst engine and a right-hand drive system. As an exceptional Bentley, it is a delight for collectors. Little wonder it is one of the most expensive Bentleys.
1. 1982 Bentley Blower – $7.6 million.
This might be your best option if you're looking for a luxury classic. The 1982 Bentley Blower is the most expensive Bentley ever sold. It was first produced by Bentley in 1932 and was sold for over $7 million at an auction held at the Goodwill Festival of Speed.
Powered by a 4.5-liter supercharged inline-four-Cylinder engine, it can run from 0 to 60 mph in 5.2 seconds, and its top speed is 130 mph. It is also used to tribute a British ex-fighter pilot who once drove it.
Interestingly, it is one of the most successful race cars, and most iconic Bentleys ever made. If you're willing to part with a staggering $7.6 million, look out for this Bentley.
Conclusion.
Bentley cars are the perfect definition of British luxury cars. Known for their high performance and craftsmanship, these cars are every collector's delight. While some models are readily available, some are rare.
Because of the high demand by collectors, the prices of these cars are pretty high. Bentleys are expensive because they are unique, strong, reliable, and are made with some of the best materials you can find. You can pick from any of these Bentleys if you're out for luxury.