10 Most Expensive BMW Cars 2022
Cars are a means of transportation. However, some go beyond that function to become items that speak of luxury, class, fashion, wealth, and prestige. And car brands like BMW level up to these expectations.
Existing for well over 100 years, the BMW brand stands out for producing some of the most expensive luxury cars every year. In fact, it is one of the most famous car brands globally and the world's 14th largest producer of motor vehicles.
But more than that, the BMW brand name excels regardless of the cars it has manufactured over the years. They make BMW cars with the best quality materials and combine convenience with their impeccable style. Here are the top ten most expensive BMW cars.
10. BMW M3 GTS G- Power – $250,000.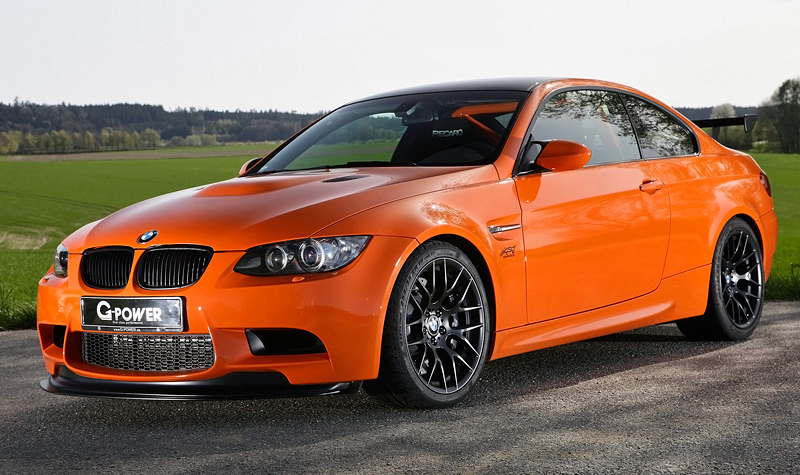 The 10th entry on this list of the most expensive BMW cars is the BMW M3 GTS G-Power, known for its exquisite features. It is a sports car equipped with the G- power SK II sporty arrival supercharger system.
This system helps boost the engine's horsepower to 650HP at 7 800 RPM and 630 Nm of torque. It also has a robust in-house all-titanium exhaust system fully installed, made to work with the superchargers.
The sports drive system enables this car to have a maximum speed at all times. This is a really fast sports car, one of the fastest in the world; one reason why it is pretty expensive. The BMW M3 GTS G-Power goes for a selling price of $250,000.
9. BMW x6 M G- Power Typhoon Widebody – $760,000.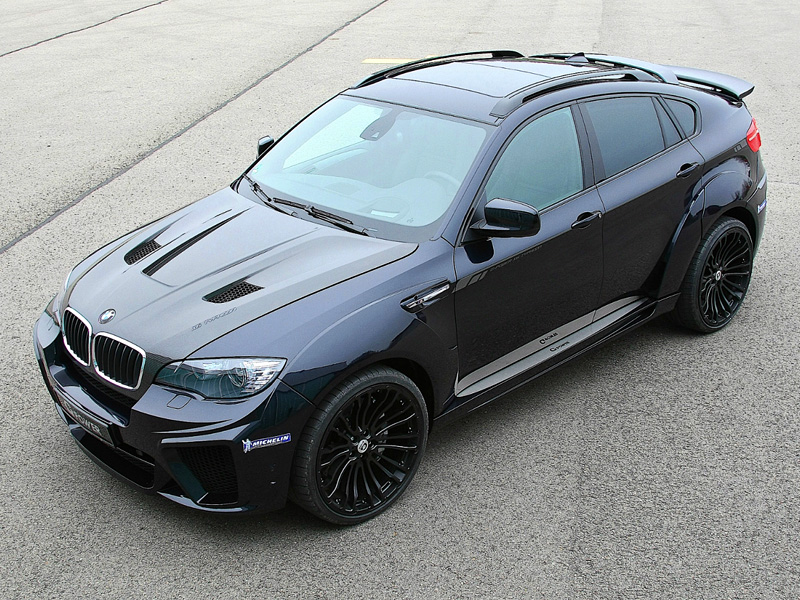 Another BMW expensive car is the 2013 model BMW x6 G-Power Typhoon widebody. The Typhoon widebody has a curvaceous body and a beautiful, ample interior space.
This car has features similar to that of a race car but a more luxurious design. According to BMW, it is a cross between a coupe and an SUV. Its features include a 4.4l V8 bi-turbo power unit that produces up to 725 horsepower and comes at 6,000 r/min and 890 Nm of torque at 1,500 revolutions per minute.
What's more, it features a wide body kit that allows cooling performance for up to 15%. When driving this car, you won't feel any rev as it goes from 0 to 63 in under 5 seconds. This BMW doesn't lose its value. Instead, it appreciates. It
8. BMW M6 G- Power Hurricane CS Ultimate- $800,000.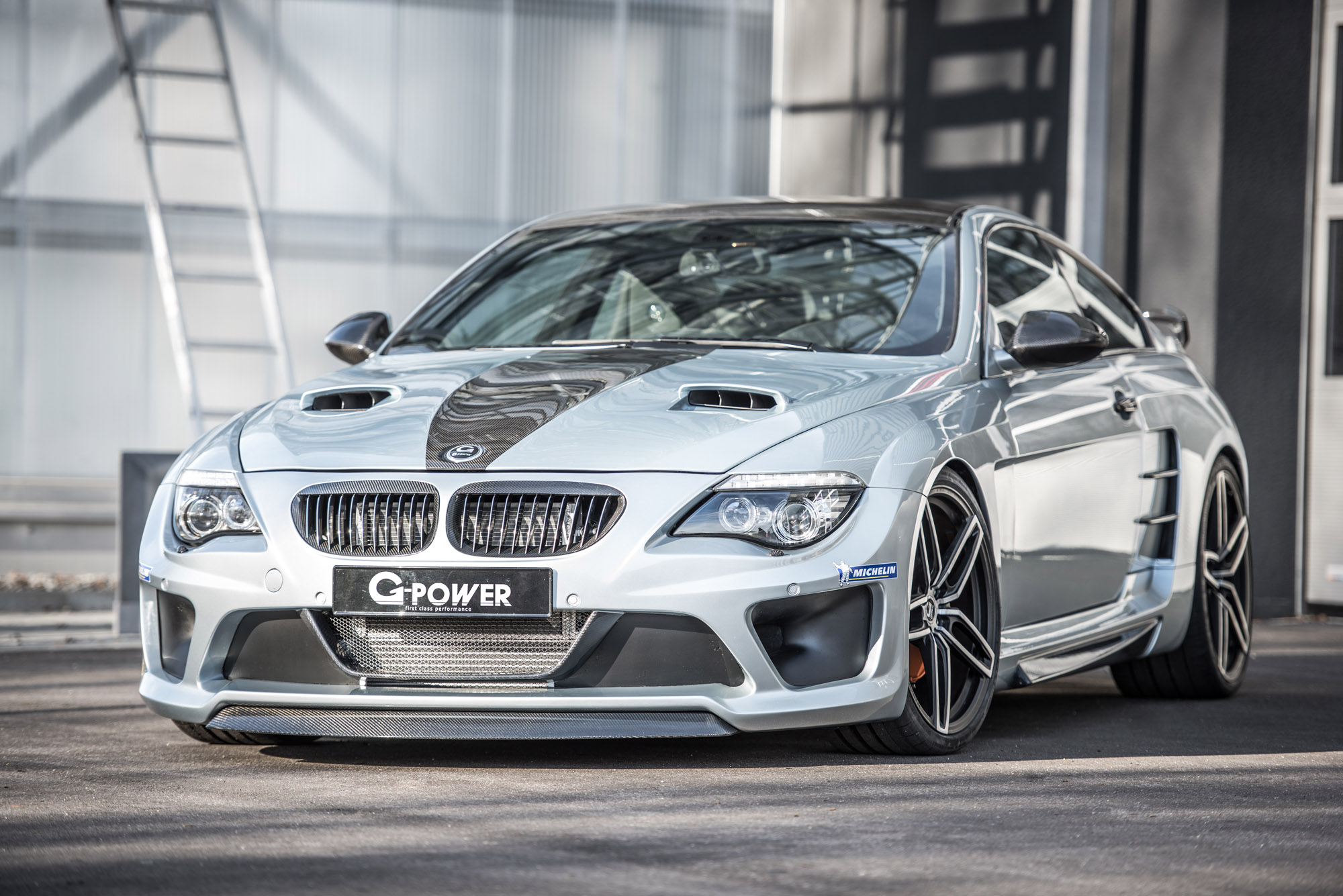 Taking the 8th spot on our list of most expensive BMW cars is the 2015 model BMW M6 G- power Hurricane Cs Ultimate. This car was custom-made for an anonymous customer in the United Arab Emirates.
It is a casual sports car that can reach 200 Km/h in under 9 seconds. What's more, Its twin-supercharger engine can sport over a thousand horsepower. Its other features include a carbon-ceramic brake system, a multipart wide body kit, and G-power wheels.
There are quite a few cars in the world that have over a thousand horsepower, and this BMW car is one of them. The anonymous owner definitely got great value for their money. It goes for $800,000.
READ MORE: 10 Most Expensive Starbucks Drink Ever.
7.BMW X6 G- power Typhoon- $ 800,000.
The BMW X6 G-power Typhoon car is a car that is considered to be one of the most powerful SUVs in the world. This BMW model has an output of 726Hp with a top speed of 300 Kmph.
When it was first released, the price was about $800 000. However, today due to its efficiency and popularity, it is sold for a higher price.
It is one of the most powerful cars in the world, and it is every collector's dream. This car has a 4.4 liter V8 engine, what's more? It is an electronically regulated torque. It's a 2011 model.
6. BMW M5 G- Power Hurricane RRs Touring – $800,000.
In celebration of 30 years of big BMW power, G-power launched the improved version of the BMW M5 touring, the BMW M3 G-Power Hurricane RRs Touring. This BMW model is 6th on our list of most expensive BMW cars in the world.
After its model upgrade, this car now has a speed reaching 790 Nm at 820Hp, making it one of the fastest station wagons in the world. It also has two ASA T1- 316 supercharges, which gives it a serious speed boost.
Its other features include a high revving V10 engine bio Kompressor sport drive system and an Alpha N engine management system.
5. BMW X5 Le Mans concept – $1 million.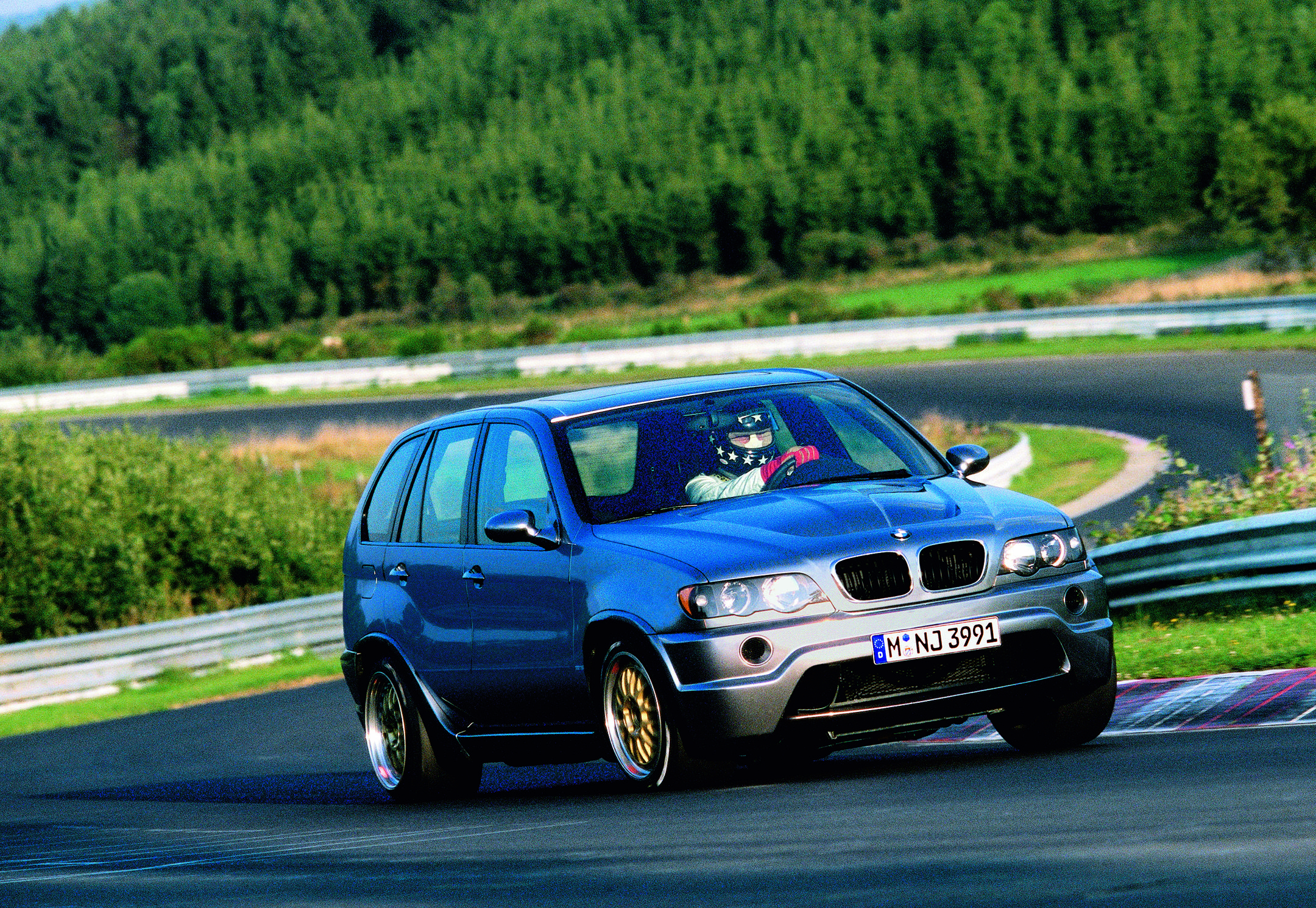 Considered one of the most powerful SUVs ever to be produced by BMW, the BMW X 5 Lemans concept is the fifth most expensive BMW on our list. This car boasts a powerful engine sourced from the Le Mans-winning Mclaren F1.
It also prides itself as the world's only X 5 with a 12 cylinder power. The X5 Lemans concept has a striking resemblance with the BMW X5. It has quite an odd exterior, but the real value of this car is in its interior.
The X5 Le Mans has a sporty appeal and features a V12 engine. It also assures a 700 bhp and weighs around 2100 kg, having a maximum speed of 311kph. This car remained a concept, just as the name implies. It is one of the coolest SUVs ever, and It goes for a selling price of $1 million.
READ MORE: 10 Most Expensive Gaming PCs.
4. BMW M8 E31 Prototype- $1 million.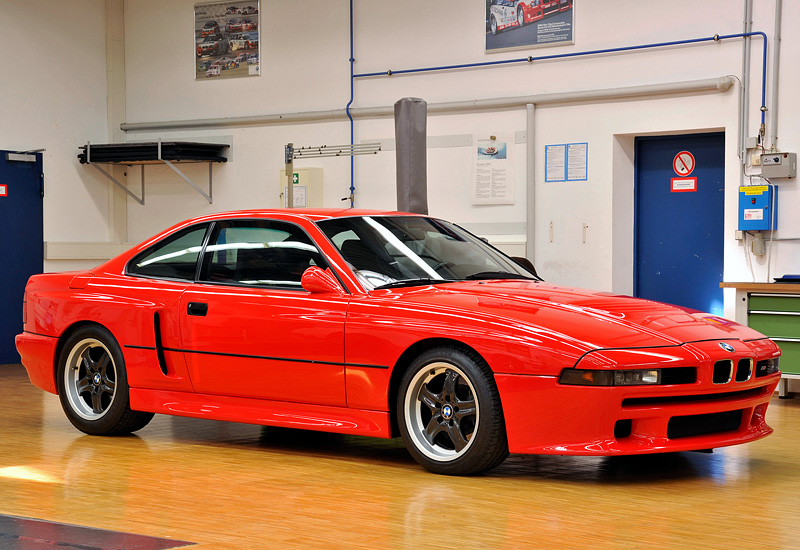 Holding the fourth spot on our list of most expensive BMW cars is the BMW M8 E31 prototype which costs about $1 million.
This car was launched in 2019. It is a premier luxury-performance coupe. An interesting fact about this car is that only one model was ever made. You can say this model is in a league of its own.
For this one model that was made, BMW featured a revised air dam and specialized ducts to channel air. What's more, the car has a 5l customarily aspirated V12 engine.
There are a few pictures and some video footage available to testify to the existence of this powerhouse. It is particularly unique and would have made a sensation if it was a production model. It is worth $1 million.
3. BMW 3.0 CSL Hommage Concept- $1.5 million.
Making it to this list of most expensive BMW cars is the BMW 3.0 CSL Hommage Concept. This gorgeous masterpiece with a strikingly beautiful color has an interesting backstory for its production.
It was produced to pay homage to a CSL model manufactured in the 1970s since the initial design was not well received and did not receive such accolades. This revised version became the most wanted BMW.
It features a 500-horsepower inline-six engine that made it a sensation. Interestingly, this BMW car has a 31 engine displacement capacity and produces 439 bhp power. The bhp/ weight is 287bhp/ tonne, and the maximum speed is 280 Kph.
2. BMW Nazca M12 – $3 million.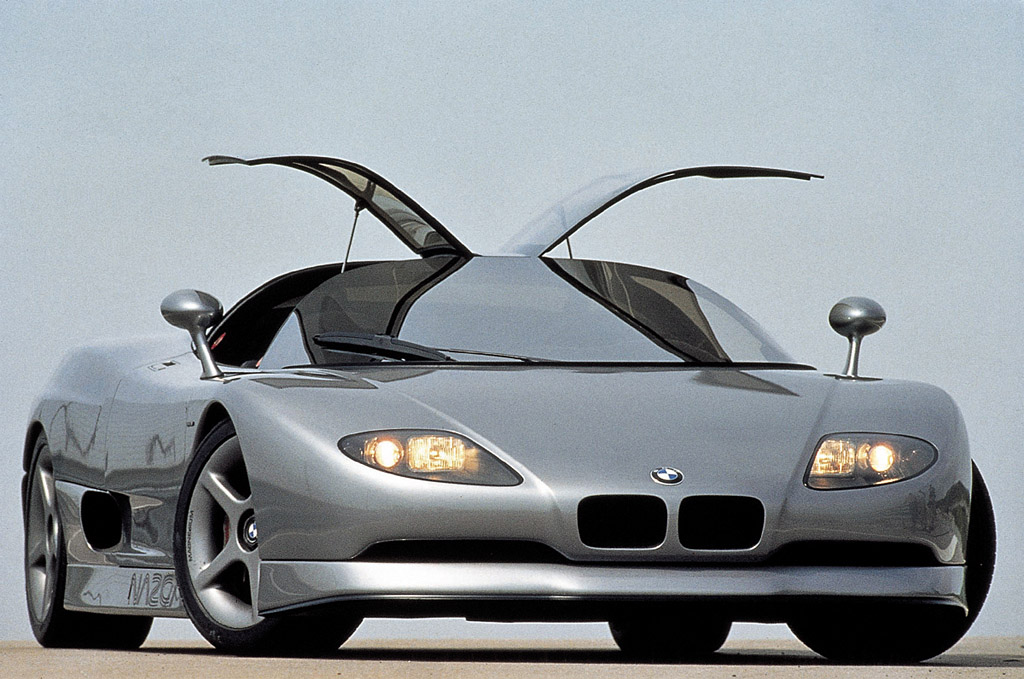 This beauty, designed by Giorgetti Glugiari, was built in 1991. It is one of the most expensive cars launched by the BMW brand. Its features include a smooth surface bodywork and a glass roof structure with split doors hinged at the T- bar.
It also has a 5.1 engine displacement capacity, and it assures about 300 bhp power. The car weighs around 1100 kg, and its bhp/ weight is 273bhp/ tonne; all this put together gives this car its super sleek look.
Although the BMW Nazca M12 was estimated at around $3 million, it is interesting to note that it never actually sold. It's the 2nd most expensive BMW car on our list.
1.1991 BMW Nazca C2 – $3 million.
Just like the Nazca C12, the Nazca C2 was designed by Giorgetto Giugiaro in late 1991. Though the C12 was never sold, about three models of the BMW Nazca C2 estimated at the same price were sold.
The BMW Nazca C2 is a redesigned version of the Nazca C12. It is a more radical sports car capable of reaching about 200 mph with a 0- 69 speed in under four seconds. It is known for its super speed. It is number one on our list of most expensive BMW cars.
Conclusion.
The BMW brand is a German automobile company known for its luxury vehicles. So, if you are looking for the best luxury and sports cars to add to your garage and you have the money to spend, you should consider buying one of these BMW cars.
Though they are pretty pricey, they are very classy, sleek, durable, and have great speed. Interestingly, you can buy a BMW car and sell it at a higher price. BMW cars are a delight for collectors.