Most Expensive Fursuits In The World
If you are not a furry lover yet, you would most likely not understand why fursuits have to be that expensive at all since these suits are only worn on certain occasions. You would even wonder why a furry fan would spend so much money buying a suit that is technically the same price as your car. If you are still wowed by how much the Manuel Dawg fursuit costs, the following fursuits on this list will blow your mind.
What are Fursuits?
For those who are not familiar with the word "fursuit" and are not members of the furry fandom, fursuits are custom-made animal costumes. They are usually owned and worn by cosplayers and furry lovers. The term fursuit was coined in 1993 by Robert King. But it didn't gain widespread prominence until
A fursuit is usually worn by fursuiters who are typically members of the furry fandom. This stylized outfit has been in existence for over 30 years and has a historical feel.
Most fursuit designs are anime-inspired and are usually worn during furry conventions like the Midwest Furfest and Anthrocon. For specific anime character-inspired fursuits, anime and cosplay lovers are often used during anime conventions.
A fursuiter can create original characters that they feel comfortable with. There are several fursuits manufactured with different styles and designs. Notwithstanding, the percentage of fursuit owners is limited due to the heavy pricing of fursuits.
1. Roar Dragon -$23, 500
One fascinating thing about fursuits is their delicate designs that are rich, fancy, and appealing. Well, mostly to furries and furry lovers. The roar dragon is currently the most expensive fursuit on the planet. The fursuit is known for its beautiful and uniquely detailed components.
This gorgeous handmade suit is made of leather, latex, and claws with a 3D individually printed head. The individual moveable invented scales on the body are also hand-painted. It also has artificial furs at the top of the head, down through the back.
What's more, this fursuit is known for its incredible skills. For instance, it has an individual moving skill that is quite amazing to watch.
This fursuit head was inspired by the circus dragon and was made in New Zealand. It is one of the most uniquely made fursuits on this list. It is technically advanced too. These are probably some of the reasons why this fursuit is so expensive.
Interestingly, this custom-made fursuit goes for a selling price of $23,000. You would be thrilled to know that it is owned by the same person who owns two other of the most expensive fursuits on this list.
READ MORE: What is the most expensive gaming PC? 
2. Killer Wolf – $ 18, 250
Killer wolf is probably the most intense looking on this list. Its features are profound and will keep you in your tracks. It is made of dark fur and has disturbing red eyes. It was designed by Porazo of Clockwork creatures and was commissioned in 2018.
This fursuit has an entire body of stretch fur, surgeon in ruin high carved in the face. It has red eyes. It has claws designed by fursuit makers Lance Ikegawa and the Star Wars team that made the original wookie and other suits.
What's interesting about this fursuit is that claws are integrated into the fingertips. The claws are so strong that they can climb rocks. This fursuit has a menacing personality. The features alone make one hell of a fascination.
It was sold at $18,250. Killer wolf fursuit has two things in common with the roar dragon. They are both expensive and are owned by the same person.
3. Primal Vision Spartacus Cheetah – $17,500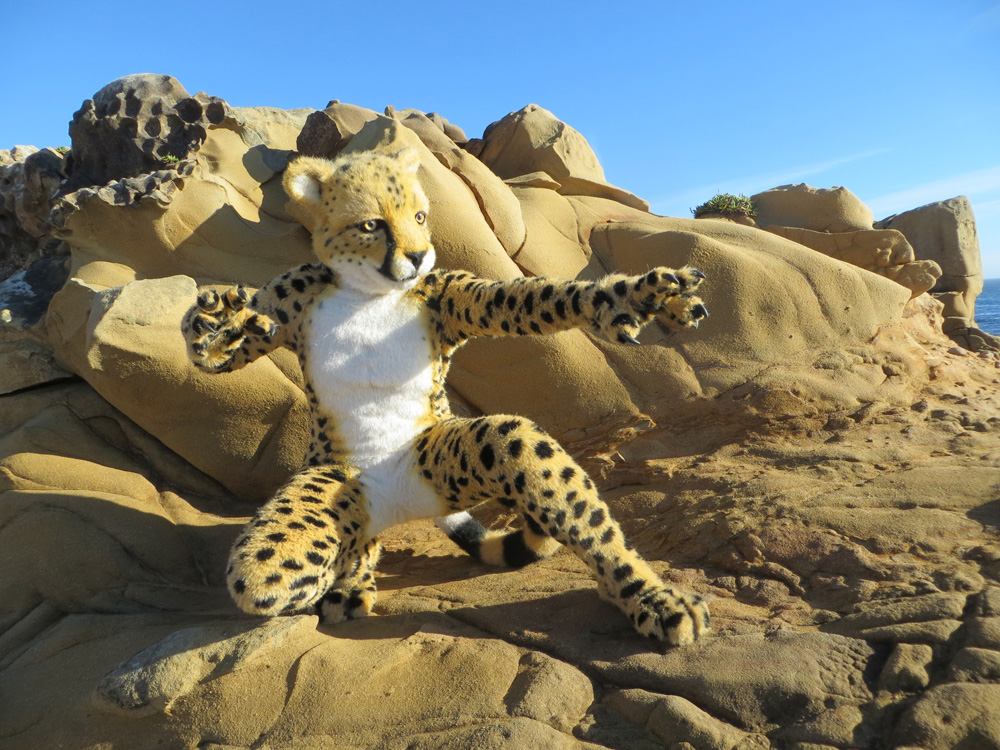 Primal vision Spartacus Cheetah fursuit is the third most expensive fursuit on our list. It is a cheetah-inspired custom-made suit that Lex Rudd of Primal Vision designed. It is a nicely made suit with furs that are woven in a loom.
Each hair was individually inserted with a thinly stretched fur, with none of its spots painted or sewn. One of the possible reasons for its high expense is because the furs used in making this suit alone cost $10,000, which is a lot of money.
What's more, the furs are NFL four-way stretched and were woven in a computerized loom. It also has flexible holders. So it is quite worth its selling price. Primal vision Spartacus cheetah fursuit was commissioned in 2018.
When the fursuiter wears it, it fits into the body perfectly. It is worth $17,500. Spartacus Cheetah shares one owner with the killer wolf and roar dragon fursuits.
4. Manuel Dawg – $17,127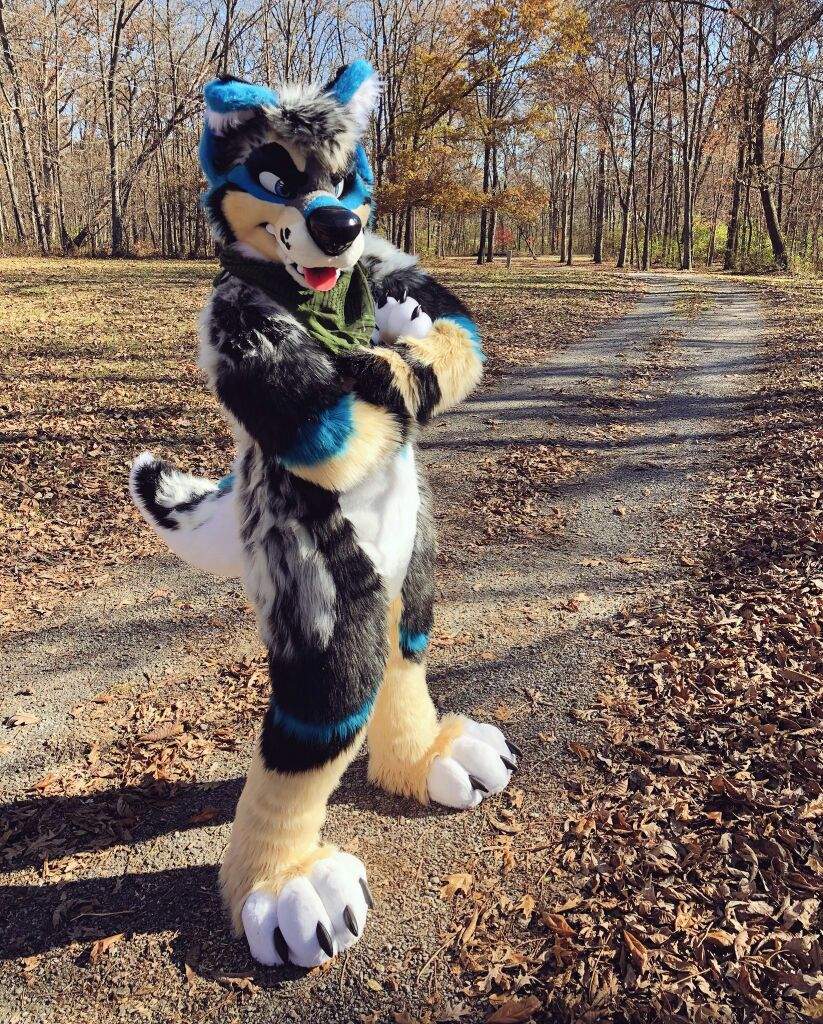 Manuel Dawg is one of the most popular pursuits in the World, and it is also quite pricey. Mixed Candy designed it. This custom-made suit has quite a handsome charm. The personality of this fursuit is a mixture of simultaneously cunning, fierce, and handsome.
Auctioned and sold in 2018 at the dealer's den, this suit became the highest-selling, taking the position of Sniper, which was the most expensive fursuit as of 2016. It is fascinating to know that the materials used in making this neatly designed fursuit are unique. This premade fursuit costume cost $17,127.
Read More: These are the most expensive pocket knives.
5. Protogen – $15,400
Protegen is another pretty expensive fursuit. Though not as expensive as the ones already listed, it is quite a lot of money to own one of these lovelies. Jing F. designed this custom-made fursuit. It is one attractive fursuit that has unique features.
First, it is structured to tell it was modeled on engineering, like that iron-man type suit. The only difference here is it is made of furs and designed for furries and cosplayers.
Protogen is a custom electronics kind of suit. It is quite popular and loved by the furry fandom. However, it didn't sell at the time it was commissioned -2020. It is still on the market with an estimated price value of $15,400. It is quite an impressive suit. This is why it made it to our list of the ten most expensive fursuits.
6. Sniper the Angel Dragon – $11,575
Sniper the Angel dragon is also an expensive pursuit. As of 2016, it held an undisputed rank as the most expensive fursuit in the World. It was made by Phoenix Fursuits, the same fursuit maker who designed the famous suit for Telephone.
This fursuit is unique for its colorful design. It is a dragon-inspired suit that changed the narrative of fursuit auctioneers. Though its initial highest bid was about $14,000, it sold at $11,575, which is still quite pricey.
7. Mishka the Silver Fox – $10,100
Mishka, the silver fox, is a fox-inspired fursuit popular for its adorable suit expression. It was made by the fursuiter Howl Yeah and was one of the most priced fursuits in 2016.
This custom-made suit has a special character that draws you to it. It is a well-crafted fursuit built for about 5'11 ft. Though it was initially designed for a person with great height, it fits well with big and small figures.
Misha the silver fox fursuit was auctioned at a selling price of $10,000 due to its unique furring. However, it was considered an expensive suit.
8. Lavender Corgi – $8,025
Lavender Corgi is a fursuit with a super impressive design. When it was made, it held the most expensive fursuit for four years. What makes his fursuit fascinating was that it was made to look like Justin Bieber. It pretty much was strategic for the market.
At the back of the pursuit, there's an inscription "JB", which made it all the more fascinating and hilarious at the same time. It was auctioned in 2014 and sold for $8025. Elbaino Topaz made this nicely designed fursuit.
9. Aero the Horse – $7,100
Aero, the Horse, is the number nine most expensive fursuit on this list. Designed by Sky Pro Costumes which Deanna Biesemeyer owns, this fursuit is horse-inspired.
This custom-made suit is handcrafted and was auctioned in 2020. It sold for $7100.
Looking at its beautiful furs and color blends, you can agree that this fursuit is worth the price.
10. Borzoi, Lion, Ram – $6,000
These are impressive fursuits made by the same fursuit maker and sold at the same time. They are customized designer fursuits by Zweitesich. What made these fursuits popular was the controversy that followed their commissioning. The logo of Zweitesich was inscribed on the faces of these pursuits.
Borzoi, Lion, and Ram fursuits were also criticized for their pricing. Furries did not take it well when these suits were made with the designers' logo, and the pricing didn't help either. Either way, these fursuits sold for $6000.
Conclusion
There are many fursuits in the world, and most of them are made with quality and costly materials that make them expensive. For some furry lovers, spending so much to buy these fursuits isn't that much of a big deal. Besides, it is okay to spend money on the things you love.