Top 10 Most Expensive Gaming Headsets 2021
The video gaming industry is such a vast space and has no sign of slowing down anytime soon. While several gamers cap gaming at a mouse and gaming keyboards, enthusiasts have torn beyond this confinement and are exploring tools that maximize the gaming experience, and the gaming headset is one of them.
A gaming headset is the one gaming item on every gamer's must-have list. It delivers rich audio necessary for in-game communication. Though gaming headsets are affordable, there are quite expensive ones that dedicated gamers are willing to pay for. Here's a list of the top 10 most expensive gaming headsets in 2021.
10. Logitech G Pro X Lightspeed Wireless – $185.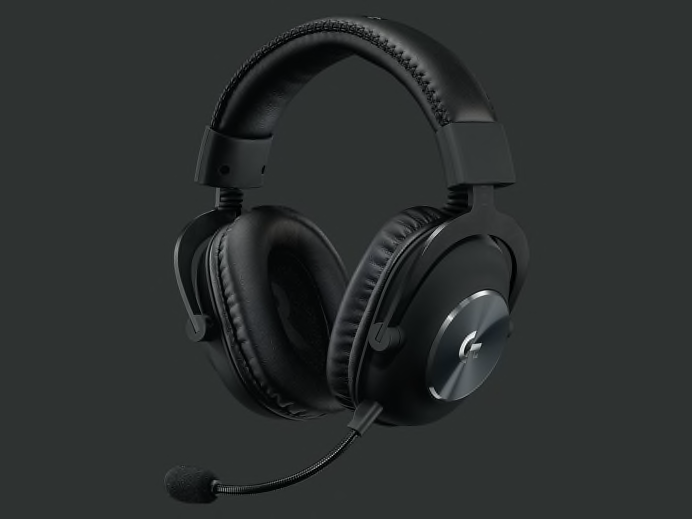 If you are familiar with the gaming community, the Logitech G pro X Lightspeed wireless headset will not sound strange to you. It is a known headset that is often tagged "for serious gamers."
The headset is made complete with its detachable microphone that contains Blue Vo!ce filters. It features an ultra-comfortable memory foam wrapped in leatherette, which can sit still on any head. Interestingly, its extra velour earpads also provide a softer feel.
Thanks to the 7.1 spatial surround sound embedded in this headset, you can quickly identify your opponent's movement and track them down. The sound quality on this is so clear. You can hear individual footsteps and gunshots. It ranks high on the list of comfort and ease of use. This headset goes for $185, making it the cheapest headset on our list.
9. Razer Kraken Ultimate RGB USB Gaming headset – $200.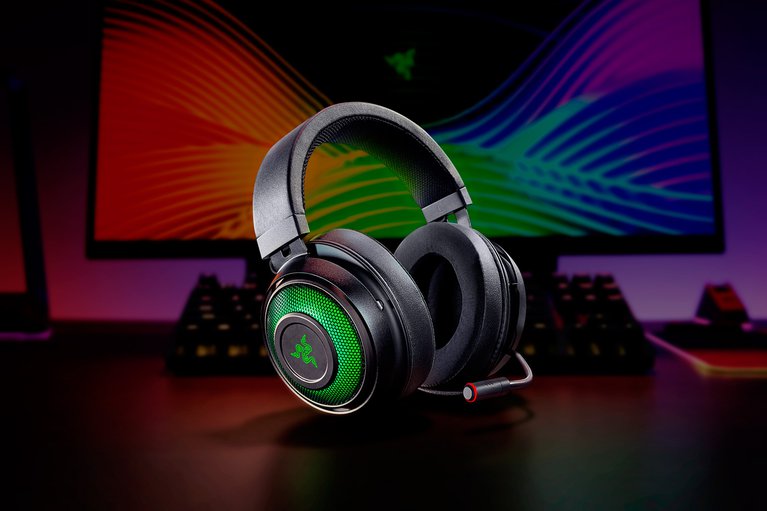 One of the most fantastic features of this headset is the multiprogramming color lights. It allows you the comfort of changing the color according to your taste and preference through the integrated Razer Synapse software.
As a powerful headset for gaming enthusiasts, the Razer Kraken headset offers a sturdy build that allows long-time players to wear them for hours without any discomfort. The ear pads made of cool gel ensure maximum comfort.
Though it is a wired headset that does not offer the flexibility of the typical wireless headset, the THX Spatial audio it contains produces crystal clear audio. This audio provides 7.1 channel surround sound fully activated by the press of a button.
READ MORE: 10 Most Expensive Rum In The World.
8. ASTRO Gaming A50 TR Wireless Headset – $299.
The  ASTRO Gaming A50 wireless headset offers top-notch acoustics, ergonomics, comfort, and durability necessary for the gaming society. The headset provides a precise and smooth frequency spectrum for immersive, imaginative, and localized sound.
With this headset, you get a crisp, clear, and balanced experience. What's more, it offers a distortion-free bass for a balanced resolution.
The USB sound card is used for gaming, balancing, and voice streaming without cables or wires when you use it on a PC. The headset comes with a rechargeable lithium-ion battery that offers over 15hours of battery use time.
Gamers can use the A50 Mod kit for extra customization such as cushioning and comfort. If you are willing to spend $299, then this sleek gaming headset is yours.
7. JBL Quantum ONE – $299.
If you're looking for an attention-grabbing headset in 2021, then the JBL Quantum ONE should be your go-to. This headset has garnered a lot of positive reviews all over the gaming community. With such a wide range of compatibility and ease of use, the headset is worth every penny.
The 360 QuantumSphere 360 feature offers accurate head movement tracking and matches the audio in the same direction in which you turn your head. The comfort it provides is on another level.
It offers active noise cancellation, an easy-to-use interface, and the ingrained 7.1 surround sound that makes it an excellent choice anytime. It goes for a selling price of $299.
6. Sennheiser GSP 670 – $319.
When you think of Sennheiser, think bold, think attractive. The Sennheiser GSP 670 is beautifully built with such a sturdy, firm design. It comes with dual connectivity that allows you to switch between phone calls and gaming.
This headset has an excellent range of connectivity with guaranteed 20+ hours battery life, which powers on and off automatically when not in use.
Interestingly, the Sennheiser GSP 670 offers the flip-to-mute feature. It uses it to produce broadcast-type quality audio, cutting off unnecessary sounds such as breathing and other background noises.
What's more, it has a supercharge capacity that allows you to charge the headset for seven minutes and play for two hours.
5. SteelSeries Arctis Pro – $326.
If you're a loyalist to the PS4 or PS5 brand, you will love the SteelSeries Arctic Pro. The gaming headset offers exceptional compatibility and smooth, seamless use. One thing you will love about the headset is the lossless audio quality.
The gaming sound produced is clear, crisp, and has a robust wireless connection for up to 40 feet. With headbands enclosed in woven ski fabric, wearing the headset offers luxurious comfort.
This headset gives you an excellent gaming experience. It has Bluetooth connectivity and allows you to plug it into a mobile phone. It also provides background noise cancellation and makes trash-talking your gaming opponent both fun and clear.
Unlike other headsets, this provides two swappable batteries that can be charged and used for over +20 hours interchangeably. If you are interested in combining luxury and comfort, you can get these nifty sets for just $326.
READ MORE: 10 Most Expensive Essential Oils in the World.
4. HyperX Cloud Orbit S – $329. 
The HyperX Cloud Orbit S is a breathtaking quality headset that offers a high-quality audio experience that is almost unrivaled. The sound system provides impeccable clarity due to the distortion resistance and high-speed frequency response it has.
The most talked-about feature of this headset is the excellent head tracking technology. At 1000 times per second track rate, the littlest head movements are trailed by the HyperX cloud for total immersion into any game and stabilizing the gaming environment.
The HyperX Cloud Orbit doesn't just have a cool name; it also comes with the latest wireless charging technology that only requires rotation of the locking ear and placing it into position on the Qi wireless charger. Talk about futuristic and simple!
The ear cups for this headset are large and comfortable. The HyperX Cloud is made of plush foam and breathable leather-like material, ensuring comfort when using these headsets.
3. Bose QuietComfort 35 series 2 – $329.
Bose headphones are rated as one of the best headphones in the gaming market. Popularly, they are ranked among the most incredible headphones due to their quality of production. But more than that, they're known to have soft and comfortable earpads.
They are very comfortable for long gaming sessions, and their lightweight is an added advantage. The Bose QuietComfort 35 series can be used alternatively as a wired or wireless headset. It also has incredible noise-canceling technology; the headset enables gamers to experience an immersive gaming environment when plugged in.
The Bose QuietComfort 35 series 2 is perfect for mobile, Xbox One, PS4, and PC. Its battery life is top-notch, giving you over 40hours of use time as a wired headset and 20 hours of use time when plugged without cables.
2. ASUS Gaming Headset ROG Theta 7.1 – $359.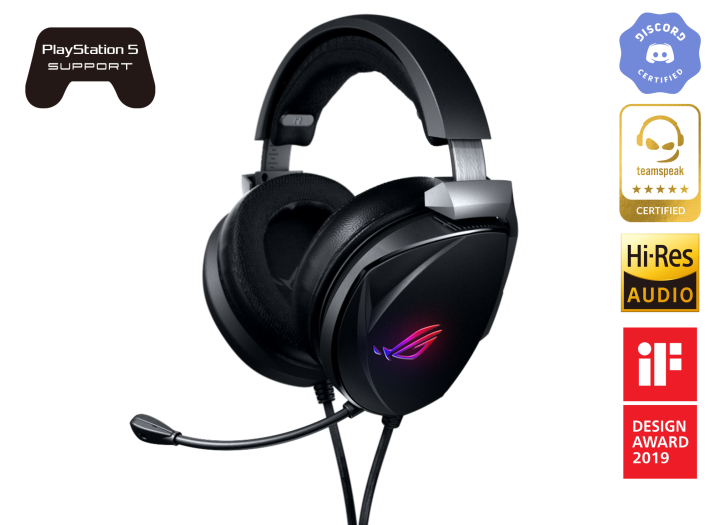 Taking second place on this list is the ASUS headset. It is known for its distinct 7.1 surround sound and clarity. The bass and fidelity of this headset are made extra smooth. With this headset, gamers get to hear the origin of every sound, opponents' position, and just how well to the position that snipper has for accurate headshots.
With such crystal clear sounds, the gaming experience is both unique, fun, and engaging. It is also important to note that the ASUS gaming headset ROG Theta uses Ai noise cancellation to offer clarity and a fully-immersive gaming environment.
I bet you didn't know that this headset can eliminate over 50 million types of background noises and at the same time preserve vocal harmonics. Its versatile compatibility makes it a fantastic selection for avid gamers since it works perfectly with PC, Xbox, Nintendo Switch, PS4, and mobile devices.
READ MORE: 10 Most Expensive Earrings in the World.
1. Bang & Olufsen Beoplay Portal – $499.
The Bang & Olufsen Beoplay Portal is the most expensive gaming headset on our list. Rest assured, as this comes loaded with a whooping cost price; it also stocks up on cool features. The headset is explicitly aimed at gamers to give the best gaming environment and deep, immersive experience.
This Beoplay Portal comes with customizable game features that include channel mixing, equalizer, and adaptive noise cancellation (ANC) with powerful technology that works actively regardless of how noisy the environment is.
What's more, it has a total weight of 282 grams, evenly distributed over the head with a firm grip. Although not the best battery life on the list, the Beoplay Portal comes with about 32 hours when using Bluetooth only.
The lithium-ion battery comes with a 1200 mAh, needing about 3 hours to recharge. Despite being the priciest headset on our list, the Beoplay remains one of the most sought-after headphones amongst gamers worldwide.
Conclusion 
According to Statista, the number of gamers in the world is expected to rise to over three billion by 2023. For an industry with this size and capacity, it is no wonder its members are always out looking for the most sophisticated types of equipment to improve the quality of their gaming experience. And they are willing to pay for the most expensive gaming headsets in the world. If you wish to get the best from your gaming, try any of these headsets.