10 Most Expensive Jordans Shoes.
Shoes are probably the first thing people notice when anyone makes an appearance.
This is the 38th year since Jordans sneakers became a trailblazer in the footwear industry, and Nike has produced the most expensive Jordans in the world.
Jordans is an iconic sneaker brand that has pushed the shoe game some notches higher. They have managed to redefine the idea of sneakers people once had. This brand has moved past being just a basketball shoe brand, but they are now a status symbol and a collectors' delight.
They are the world's most cherished sneakers brand, and they are also the most expensive, beating other brands like Adidas, Reebok, and Converse. Here are the most expensive Jordans.
10. Air Jordan V SE – $10,000.
Designed by the ace designer Tinker Hatfield, who got his inspiration from World War II planes, the Air Jordan V SE is the 10th entry on our list of most expensive Jordans. Initially, these sneakers were made with the Nike air signature on them but were later replaced by the Jumpman logo.
Air Jordan V SE sneakers were first released in 1990. At the tip of the shoe, there is a visibly opened shark mouth design. It has lace locks and a translucent sole. Michael Jordan has this shoe customized for himself and his number '23' written on it.
The Air Jordan V SE might be the number 10 on our list of most expensive Jordans, but it certainly isn't cheap. It goes for $10,000.
9. Air Jordan X OVO- $20,000.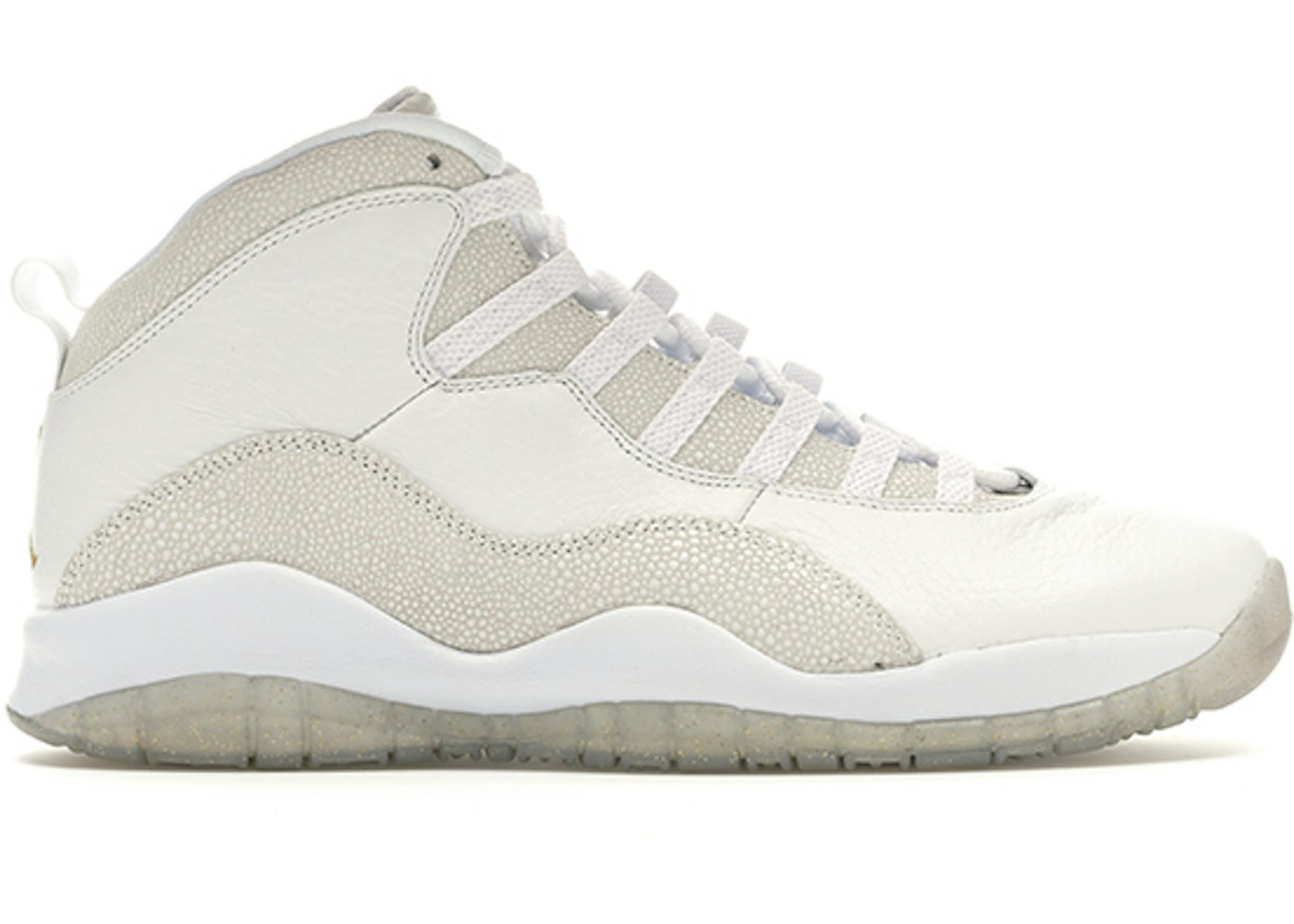 The Air Jordan 4 OVO is the 8th item on our list of most expensive Jordans. This particular Jordan was made as a gift for celebrity rapper Drake and his crew; this gift was given due to Jordan's partnership with Drake. They were given to show appreciation for his cross-promotion with the brand.
Although he gave the two pairs to two of his fans during his "Drake's night" show at the Toronto Raptors event, this wise and lucky fan ended up selling the two pairs, and one of them cost $20,000.
The sneakers are black, and it has a red Jumpman branding stamped on them, and it also has a gold OVO owl. The initials OVO stands for "October's very own", and it's the name of Drake's brand.
READ MORE: Top 5 Most Expensive Nike Shoes in the World.
8. Air Jordan II Blackout Edition – $21,780.
If you are looking for perfect sneakers for both the basketball court and formal events, then the Air Jordan II Blackout edition is your best bet. This is possible because it is clad in Nike patent leather and carbon.
What makes these sneakers even more iconic is that Micheal Jordan wore them during an NBA championship. He also wore them in the animated film "Space Jam', making it one of the most sought-after sneakers.
Due to its demand, the price increased tremendously from about $11,269 to $21,780. Nike created retro editions after their popularity and price escalated. These sneakers are every collector's delight since they appreciate when acquired and are pretty rare.
7. Air Jordan 4 X Eminem X Carhartt – $30,000.
This is a collaboration between the Jordan brand, Eminem, and the clothing brand Carhartt.
This Air Jordan 4 X Eminem X Carhartt was exclusively released to celebrate the 15th anniversary of shady records In 2015.
This is a limited-edition sneaker. Only about ten were produced, and they were put up for auction on eBay. All the proceeds went to the Marshall Martha's foundation towards Michigan state's literacy through the songwriting program.
As with most things of great value, the price appreciates with time, which is the case with these sneakers.
6. Air Jordan 2 OG – $31,000.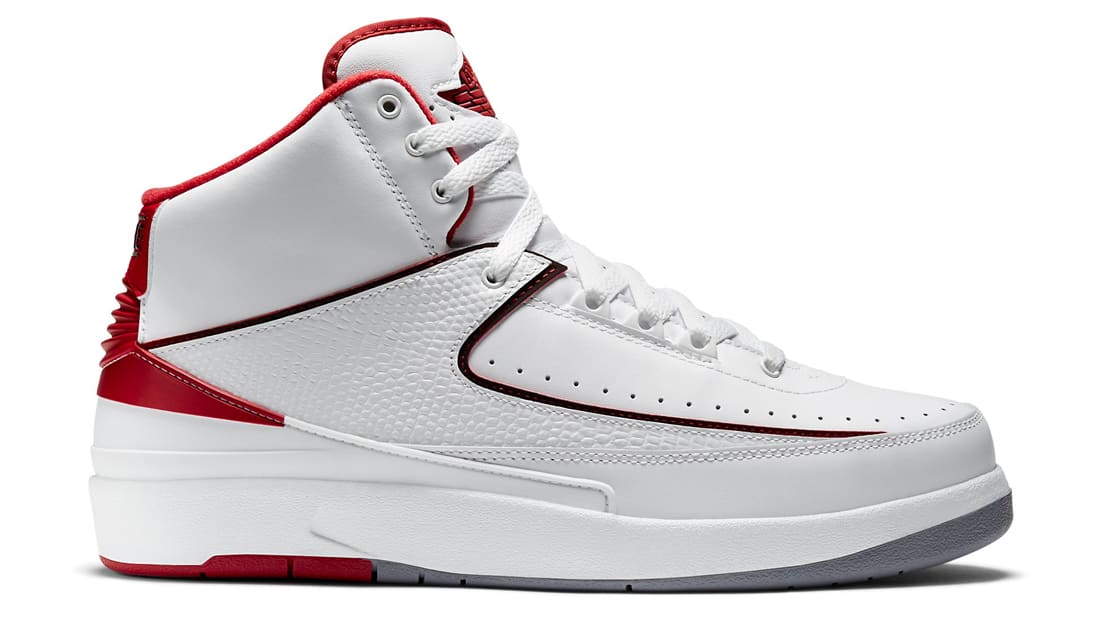 Air Jordan 2 OG is quite an interesting entry on this list, and it's the 6th most expensive Jordan. So what makes it interesting? Not only was it not a favorite for collectors, basketball players and fans and sneakers lovers, but it was also sold in not such a good condition.
You would expect that it wouldn't be so expensive with all these exceptions, but that's not the case because it's on this list as one of the most expensive Jordans. It was a 28-year-old pair of sneakers Bruce Kilgore crafted and produced in Italy.
This model came in two color schemes and sold for $31,000 on eBay. It had the potential of becoming a museum piece.
READ MORE: Most Expensive Soccer Cleats.
5. Air Jordan 5 Retro Transformers – $52, 900.
The celebrity influence on the success of a product was made evident with the fourth item on our list of most expensive Jordans – Air Jordan 5 Retro.
The Air Jordan 5 Retro Transformers was released to celebrate the 2017 release of "Transformers: The Last Knight ".
The Jordan brand collaborated with Mark Wahlberg, a star from the movie. He got to try out the sneakers, and due to his influence, they made great sales. Air Jordan 5 Retro Sample sneakers feature an Optimus prime logo on the sole and a patented black leather.
Apart from Mark Wahlberg, other cast members wore these sneakers using their influence, and the price went up to a solid $52 900.
4. Air Jordan Silver shoe -$60,000.
Made from Sterling silver, the Air Jordan silver shoe was custom made. It is one of the rarest and most expensive Jordans.
These sneakers are exceptional. It was a gift given to Michael Jordan on his 32nd birthday by his wife. She commissioned a jeweler to mold sterling silver on the sneakers.
Only ten pairs of these sneakers were made, and they are all owned by different collectors.
The original autographed pair was sold at an auction for a whopping $60,000. These sneakers come with Micheal Jordan's autograph, and it is one of the richest in history.
These sneakers are every collector's dream. Having one of these could mean owning a treasure.
READ MORE: 10 Most Expensive Richard Mille Watches.
3. Air Jordan 12 OVO- $100,000.
You remember the two pairs of sneakers Drake gave out at the Raptors event, the one that happens to be the 8th entry on our list was sold at $20,000, and the second, the Air Jordan 12 OVO, was sold for a whopping $100,000.
A female fan got the second, and she did what almost anybody in her shoes would do; she sold it for that price. This is a white pair of sneakers that features stingray and tumbles leather. It also has a touch of gold on the side and two top eyelets.
The sole of these sneakers is transparent, and it reveals the OVO branding. Unlike the others designed for celebrities, this sneakers model was released to the public.
2. Air Jordan 12 Flu game – $104,000.
The second most expensive Jordan on our list has an interesting backstory that earned the name "Flu game".
In 1997, Michael Jordan's team, the Chicago Bulls, played in the NBA finals against Utah Jazz. Utah Jazz was leading in that particular game, and Michael Jordan had flu-like symptoms; somehow, he found strength and led his team to victory scoring 15 points.
It was a very memorable game because it was a tough one. Michael Jordan was wearing the Air Jordan 12 for that game, and because of his victory, the Air Jordan he was wearing became known as "the flu game".
The Air Jordan 12 Flu game sneakers come in black and red. The Jordan brand has released two retroes of these particular sneakers. Preston Truman sold these shoes for a whooping sum of $104,000. The sales started at $5,000, and 15 bids later, it was sold at $104,000.
READ MORE: 10 Most Expensive BMW Cars.
1. Rare Jordan Nike – $1. 47 million.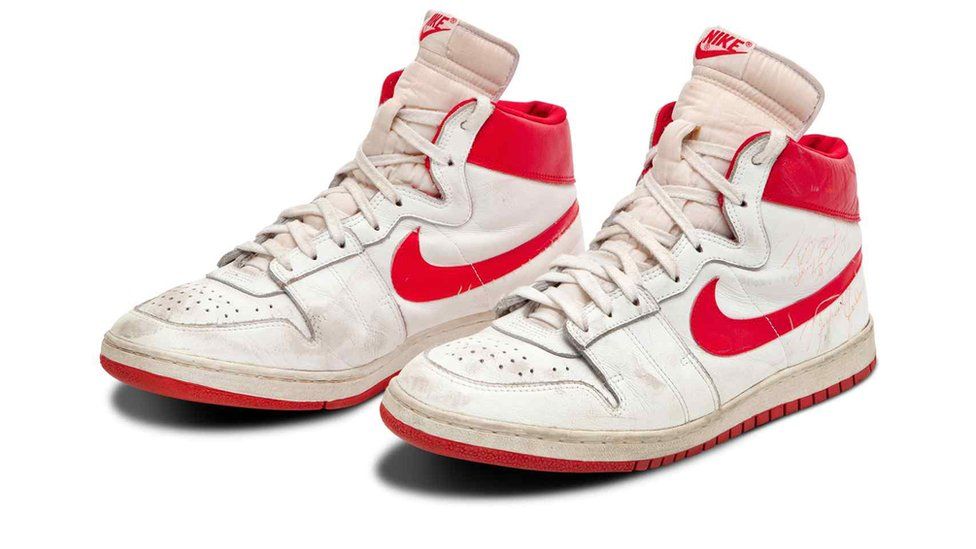 The Rare Jordan Nike is the most expensive Jordans.
Known for its record-breaking sneakers auction sale, these Jordan sneakers were sold at Sotheby's auction in Las Vegas for a whopping $1.47 million.
Interestingly, these rare Jordans were the earliest known pair of Nike sneakers worn by the MBA star player Michael Jordan during a regular game season. In fact, these shoes were worn during Michael Jordan's fifth MBA game in his rookie season in 1984.
Though the shoes were estimated at $1.5 million, they sold less to the high-end card collector Nick Fiorella. These Jordans are an incredible artifact and most definitely are worth every penny for the nascency of Michael Jordan's rookie season.
Conclusion.
For the Jordans fans, Jordan branded trainers are more than mere sneakers. They are pieces of historical artifacts that bring back memories steeped in history. They are also symbols of status. Interestingly, Jordan sneakers are every collector's delight because they appreciate over time. In fact, they are worthy financial investments.
Jordan sneakers aren't cheap, but they give value for money. Apart from being fan favorites, they speak of luxury, style, and class. And who wouldn't want to have a feel of the sneakers worn by some of the world's best sportspeople? If you have some money to splurge or you want to invest in luxury sneakers, you should consider getting one of the sneakers on our list.