The Most Expensive Nike Shoes in 2022.
Nike is one of the most famous shoe brands in the world. Therefore it is not surprising that they have a collection of some of the most expensive sneakers in the world. They already have the name and the market in their palms, so selling these luxury goods is a walk in the park.
All Nike shoes are available online and can be ordered from anywhere in the world. Are you a fan of luxurious footwear? Would you love to wear designs from your favorite sportsman? Well, you'll love some of the designs listed here.
Even if you don't own any Nike shoes, you can't help but be attracted to them because they are exceptionally unique and speak to your innermost self. These are some of the most expensive Nike shoes ever!
5. Nike Air Jordan 12 (Flu Game) – $104,000.
The Nike Air Jordan 12 is one of Nike's most expensive shoes in the world. It was specially made for Michael Jordan as he wore it to the infamous flu game of 1997. The footwear has gathered this level of prestige because of who it is named after. As the name implies, he wore the sneakers to the game despite having severe flu.
To top it all, he even scored 38 points. After the match, he gifted the shoe to a boy, who sold it to a buyer for about $104,765. To this date, this pair remains one of the rarest shoes on the planet, as every wealthy person wants to walk in Jordan's shoes. It was once the most expensive Nikes in the world until other sleeker models overtook it.
4. Nike Mag self-lacing training shoes – $200,000.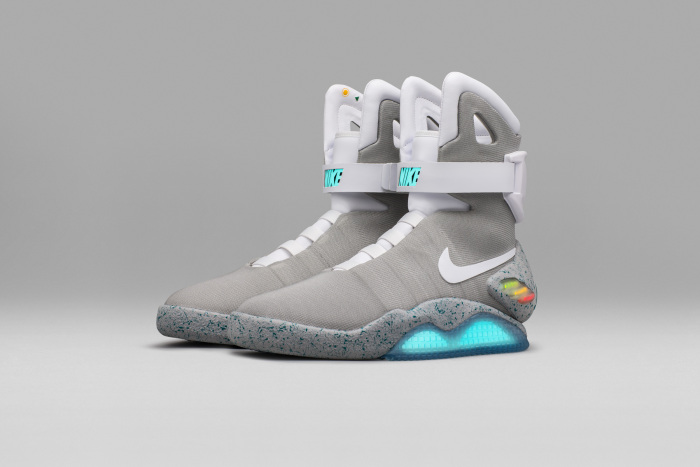 The next on our list of most expensive Nike shoes in the world is the Nike Mag self-lacing trainers inspired by the shoe Marty McFly wore in Back to the Future II. The footwear made headlines after its release in 2016, about 27 years after the film was released. Aside from its visual recall, it fits into any feet thanks to self-lacing technology.
This sneaker came alive out of the need to create something futuristic. This explains why Nike wasn't in a hurry to produce commercially even years after the film was released. Tinker Hatfield and a young designer at Nike, Mark Parker, are credited with designing this shoe. As they sat to brainstorm about the film, they thought of developing something that serves the present and future.
READ MORE: Most Expensive Hermès Bags in the World.
3. Nike Waffle Racing Flat "Moon Shoe" – $437,500.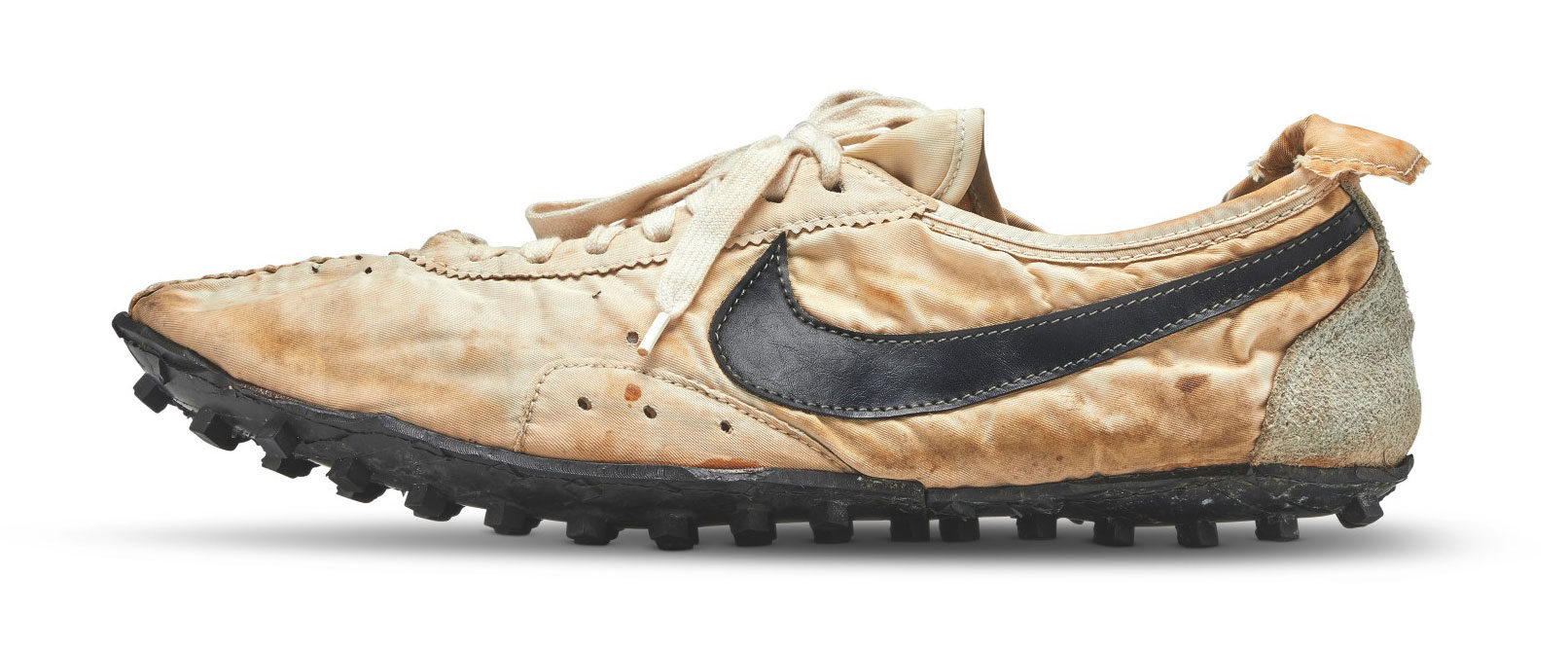 The Nike Waffle Racing Flat Moon Shoe is an innovation that dates back to 1972. Nevertheless, they still capture the attention of sneaker lovers because of their modern design. This shoe was famously worn by Oregon track coach and Nike co-founder Bill Bowerman. He poured rubber into a waffle iron, thereby shifting the landscape of running shoes in 2019.
Sotheby's auctioned a pair of these flats for a whopping $437,500. They are one of the original pairs designed by Bowerman himself. Miles Spencer Nadal was the lucky buyer, and he placed them in his automobile museum in Toronto. If you love these shoes so much that you want to have them, you know what to do.
2. Nike Air Jordan 1s – $560,000.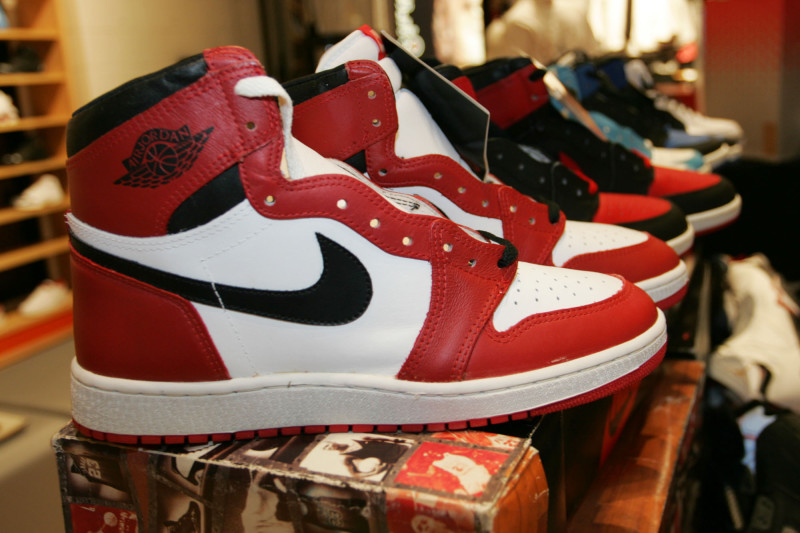 Nike Air Jordan 1s is another shoe that Michael Jordan wears. It appears that he is a lover of the brand, and any model he endorses, automatically becomes pricey. Jordan used this shoe in 1985, and part of the popularity he gave it, the sneakers were mismatched in size. The left leg measures 13 while the right is 13.5.
It is unclear why Jordan preferred it that way, but it was his choice for playing at any game. In May 2020, the pair was auctioned online for a whopping $560,000, five times the expected sales price. It became one of the most expensive sneakers to be sold in an auction. The new owner is even lucky because the show has Jordan's signature written with permanent ink.
READ MORE: 10 Most Expensive Lipsticks in the World
1. Solid Gold OVO x Air Jordans – $2 Million.
The Solid Gold OVO x Air Jordans have to be the most expensive and attractive Nike shoes you'll ever see. It wasn't sold to anyone, neither is it wearable. Maybe it will be released to the public in the future, but for now, let's have a feel of what owning this footwear looks like. Drake is responsible for the creation of these custom-made shoes.
It is arguably the highest form of luxury you can show off. It was designed by Matthew Senna and looks more like a statue than a shoe, but what does it matter? The selling price of this shoe doesn't even include the amount Drake paid Matthew to craft the shoe. Why would anyone spend this much on a single shoe when they can build a mansion with it?
Conclusion.
The next time you want to purchase a luxury shoe, think Nike. Even if you're not used to the brand, consider the likes of Kobe Bryant and their contributions to the sports industry. If you can't afford these shoes, it's okay. Do well to purchase one when you can afford it. By the way, do you own any expensive shoes? How much does it cost?