Top 10 Most Expensive Rugs in the World.
To make a home beautiful and aesthetically pleasing, a lot of items are needed, including rugs. Rugs are top on the list of pieces that are needed to beautify your space. They are functional and fashionable.
Not only that, but they also add color and warmth to places like your bathroom floor. Also, they are very important for religions, like Muslims who use them as staple pieces.
Rugs are in a class of their own, expensive, classy, and rich in history. Persian rugs are top on this list, very expensive, and steeped in history. If you're one to not settle for less, here are the 10 most expensive rugs in the world to consider. Though they're expensive, they give value for money.
10. Ziegler Mahal Rug – $98,500.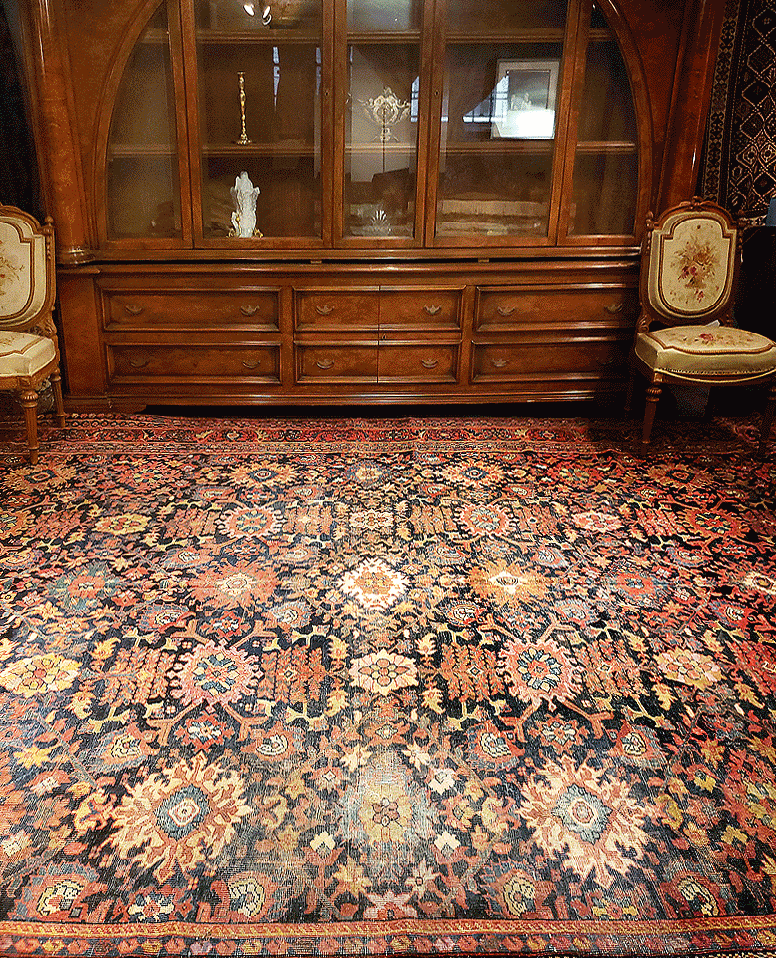 Making it to the tenth place on the most expensive rugs is the Ziegler Mahal rug. It is known as one of the earliest rugs of the 19th century. And this list will be incomplete without mentioning this form of folk art masterfully created.
Ziegler Mahal Rugs have a wide range of subtle colors with high-quality craftsmanship. They are distinct and can be easily noticed because of their spectacular features like the flower ornaments and corner medallions on the plain ground with geometric patterns.
They were sold at Sotheby's auction. They are priceless assets and a long-term investment with outstanding aesthetic value. If you can afford this masterpiece, it goes for a whopping $98,500.
9. Navajo Blanket – $ 1.5 million.
These Native American blankets are steeped in history, and they are handwoven with animal hides, furs, and wool. The most expensive Navajo blanket has an interesting history. Before it became one of the most expensive rugs, it was a family inheritance seen as useless and used as a bed for kittens.
It was then inherited by Loren Krytzer, a poor mechanic, from his grandmother after other family members rejected it.
After watching an auction on the television and seeing something that looked exactly like his own blanket, Loren decided to give it a try. He finally sold it at an auction house in California for a life-changing sum of $1.5 million. Who would have thought such a rejected worthless piece would become that expensive and valuable.
The rarity of these blankets can be attributed to the fact that they are handwoven; there are only a few of them still available from the 19th century.
READ MORE: 10 Most Expensive Pinball Machines.
8. Edmon J. Safra's Safavid Carpet – $ 2.032 million.
Another pretty most expensive rug is the Edmon J. Safra's Safavid Carpet. It was owned by Edmond J. Safra, a Lebanese Brazilian Jewish Banker, and his wife, a Brazilian and philanthropist. This couple was adjudged one of the richest people on earth by Forbes.
This Safavid rug is a 16th-century rug from East Persia. It was sold in 2005 by Sotheby's for a staggering $2.032 million. The size of this rug is 27ft 4 inches by 11ft 3 inches. A look at this carpet; you can see the classical Persian feel.
It is decorated with scenes of animals and gardens often called "hunting carpets" or "paradise gardens". If you are looking for a rug with the 16th and 17th-century feel, then this pretty expensive Safavid carpet should be your go-to.
7. Rothschild Tabriz Medallion Carpet – $2.4 million.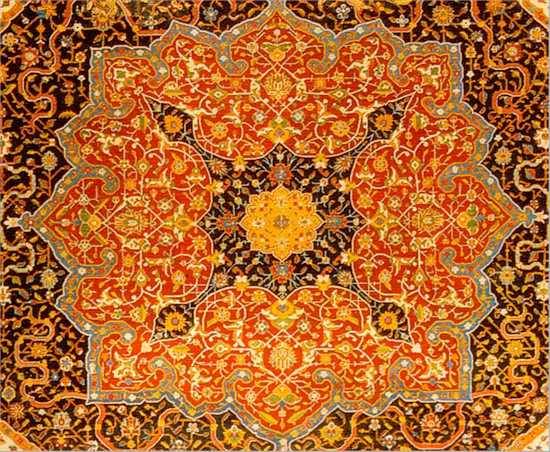 The Rothschild Tabriz Medallion carpet has a history centered around a legendary art theft. As funny as it may seem, this historical piece was looted by a German soldier during World War II in a theft orchestrated by the Nazis. These rugs were stolen from the Rothschild family in Austria.
Later in 1999, it was finally returned to the family by the Austrian government. Rothschild Tabriz Medallion carpet is a beautifully handcrafted rug made with a warp-white rug. Interestingly, this rug has its origin linked to the Tabriz, which was known as one of the most ancient weaving centers of the known world.
In 2008, it was auctioned at Christie's and was bought by Sheikh al- Thani of Qatar for an astonishing $2.4 million rather than the estimated $400,000 on the Rothschild family auction list. Currently, this rug is in the permanent collection of the Museum of Islamic Art in Doha. Its high price makes it the 7th most expensive rug in the world.
6. Louis XV Savonnerie Carpet – $ 4.4 million.
The sixth on this list of most expensive rugs is the Louis XV Savonnerie Carpet. This astonishing carpet was originally designed for Louis XV's dining room by the Uber talented Savonneries artist Pierre-Josse Perrot in 1735.
With an array of brilliant, beautiful colors, it has a shaded brown base, a blue border that is intricately designed with illustrations of the royal arms of France.
This artistic goodness, a piece of history, was sold at a whopping sum of $4.4 million at a Christie's auction. It measures 18 ft. by 10 inches and would make an amazing rug for your home.
5. Silk Isfahan Rug – $ 4.45 million.
If you're looking for a luxury rug to decorate your home, this silk-designed rug should be your go-to option. It was made in Isfahan, a town located at the center of Iran with a rich history in rug production.
The Silk Isfahan Rug was part of the Doris Duke collection. It was auctioned by Christie's in 2008 for $4.45 million, and measures 2.3 ×1.7m, making it one of the most expensive rugs in the world.
One outstanding feature of this rug is its design. It has a minor border that consists of unusual vine designs and gemstones. Its coloring is also distinct, as noted by Arthur Upham Pope, an art curator.
READ MORE: 10 Most Expensive Gaming PCs in the World
4. The Pearl Carpet of Baroda- $ 5.5 million.
This rug was originally meant to be for the tomb of Prophet Mohammed in Medina, Saudi Arabia, but the pearl of Baroda never got to its destination. It was commissioned by the Maharaja of Baroda in 1865.
This astonishing piece of art was first exhibited in public at the Delhi Durban in 1903. It happens to be a part of the permanent collection of the national museum of Qatar. It was sold for $5.5 million at the Sotheby's auction in 2009, and it's safe to say that this rug was the highlight of that auction as it was the most expensive rug at that time. It was sold in Doha to a buyer who has chosen to remain anonymous.
A striking feature of the Pearl Carpet of Baroda is its delicate and exquisite makeup. This rug is made of raw silk and embellished with pearls, diamonds, and emeralds.
3. Mughal 'Star Lattice' carpet – 4.7 million pounds.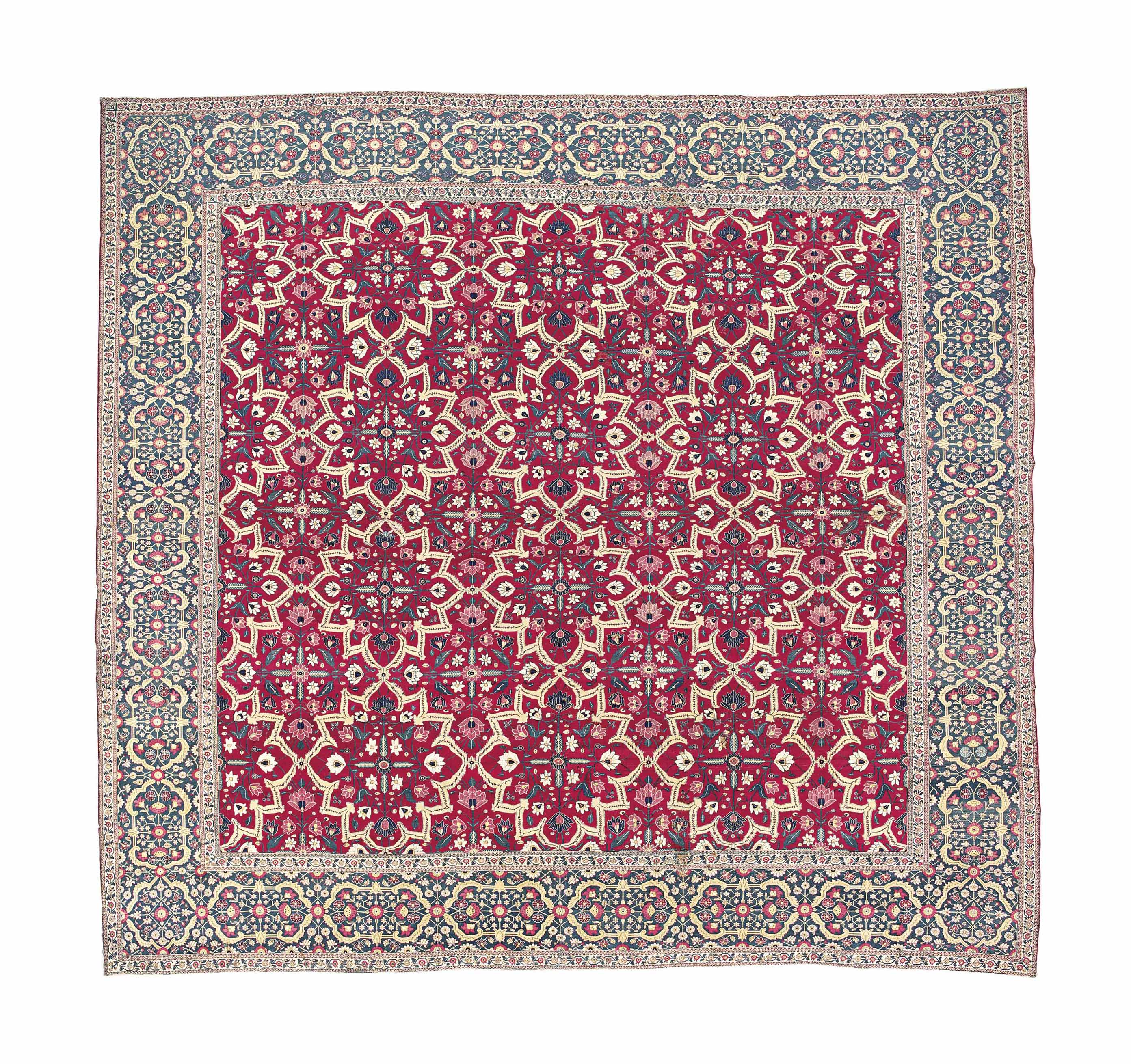 The Mughal 'Star Lattice' carpet dates back to the 17th or early 18th century. It was once owned by an American Industrialist named Cornelius Vanderbilt II. He bought this exquisite piece for his mansion in New York. However, it has since been owned by different people, and its final owner remains anonymous.
Its stunning features include a dark red pattern in the center with black knotted narrow decorative designs, which can be seen at either end of the rug. Though it is a little damaged, it is believed to be one of the most outstanding classical carpets still in existence and goes for an astounding 4.7 million in pounds and over 6 million in dollars.
2. Kirman Vase Rug – $ 9.6 million.
This is a 17th-century Persian rug from Kirman with a wide range of designs. It was auctioned at the Christie's for the whopping sum of $9.6 million, taking a dramatic turn after being charged for a very small amount.
It is the second most expensive rug ever sold, decorated with beautiful floral designs, having the shape of a vase hence its name. This beautiful piece of art is made from premium quality silk weft threads. Persian rugs are in a class of their own. Little wonder this rug is number two on this list of most expensive rugs.
READ MORE: 10 Most Expensive Lipsticks in the World.
1. Clark Sickle- Leaf Rug – $ 33. 8 million.
This record-breaking rug is the most expensive rug ever sold, named after its distinguishing Sickle- leaf pattern. The Clark- sickle leaf rug is an Islamic- Persian rug formerly owned by William Clark, an Industrialist and senator from the United States who bequeathed it in 1926.
This rug is from Kirman in southeast Iran and dates back to the 17th century. It is delicately woven with very high-quality materials. This rug was sold at Sotheby's auction for a whopping sum of $ 33. 8 million.
Clark Sickle-Leaf rug is very rare, and this contributes to its very high price. After the former owner bequeathed it, it was then owned by the Corcoran Art Gallery in the United States. And after that,  it was acquired by a new owner who prefers to stay anonymous.
Conclusion.
Rugs speak class and give a lush feeling that cannot be denied. Whether you want them for aesthetic purposes, for religious and cultural purposes, or as a class maker, Rugs should be on your list of interior items to get for your home, and if you have money to splurge and take things a notch higher, then you should consider the most expensive rugs on this list. They're historical, beautiful, and speak of luxury.