10 Most Expensive Shampoos in the World
Shampoos seem like ordinary products you buy at any random store, but there's more to it. While some people don't overthink it, others save for weeks or months to purchase from luxury brands. I get that you're confused and wondering how regular shampoos get so pricey that one needs to save to get them.
The truth is the quality of ingredients used and the brand that makes them expensive. If you're curious to know about these luxurious shampoos then you're in luck. Here are the ten most expensive shampoos in the world.
10. Fekkai full-blown volume weightless amplifier shampoo – $20 per 8.5oz.
Only the high and mighty can afford to forfeit a whopping $100 on a single bottle of shampoo. However, the Frederick Fekkai shampoo may make you break the bank to get one. Fekkai quit law school to pursue a career in hairdressing, and there's no ounce of regret about that decision.
This product is made from non-toxic, safe, and environmentally friendly ingredients. Do you remember the last time you used a shampoo made with sulfate? You'll admit your hair became dry and frizzy.
For anyone with thin hair, the full-blown volume weightless amplifier shampoo is what you need. The magic used for this product is the French oak extract sourced from central France. This shampoo has a unique infusion of micronutrients that revitalizes the hair. Regardless of your hair type, this product caters to your precious hair.
9. Acqua Di Parma – $30 per 5oz.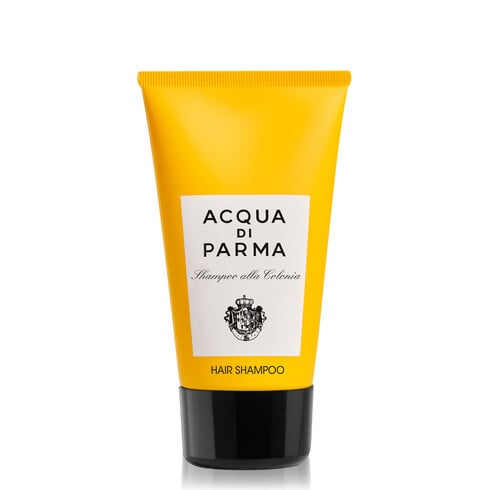 Maybe you're not a celebrity, but you're wealthy enough to be one; the Acqua Di Parma makes you feel like that star you're aspiring to become. Known as the first choice for celebrities globally, this product is a must-have for people who love their hair and can go all out to protect it.
It is made with a mixture of rosemary, Sicilian, jasmine, and oriental wood. This Italian brand is available in selected stores and online. Your hair becomes smooth, silky, and shiny after use, thereby giving you that confidence you deserve.
Not only does this company produce shampoos, but it also manufactures hair oil and conditioner to give your hair a feeling of completeness. Compared to the advantages you enjoy when you buy Acqua Di Parma, the price is nothing but a drop in the ocean.
READ MORE: Most Expensive Tractors in the World
8. Kerastase Oleo – $40 per
Kerastase is a brand that is widely known for its wide range of hair products. If you've never used one, it's probably because you can't afford it yet or haven't heard of it. However, if you know someone who uses it, it is hard to resist the temptation of getting one bottle for yourself.
This is because it smoothens, detangles, and reduces your hair volume to your desired taste. It doesn't stop there. It also gives it an excellent gloss and softness, just like the favorite star you admire.
If you've watched from afar how beautiful someone's hair is, there's no need to envy them when you can replicate it on your scalp. The three main ingredients used to manufacture Kerastase are silicone derivatives, shores and palm oils, and Cationic hair.
7. Unite – $43 per 8.8oz.
Here is another product that puts a smile on your face. You wouldn't know the value of Unite until you buy it. Wait for a second; you can check out all the positive reviews on Amazon in case you're wondering why this product is worth your money.
It comes loaded with luxurious ingredients like argan oil, Hawaiian white honey, and crushed pearl powder. This shampoo was created by a hairdresser who wanted something out of the box for her clients.
After studying the quality of products in the market, she came up with this. It is suitable for all hair types, plus it doesn't leave any residue or chemicals. You deserve a bottle today (provided you can afford it).
6. Alterna – $60 per 8.5oz.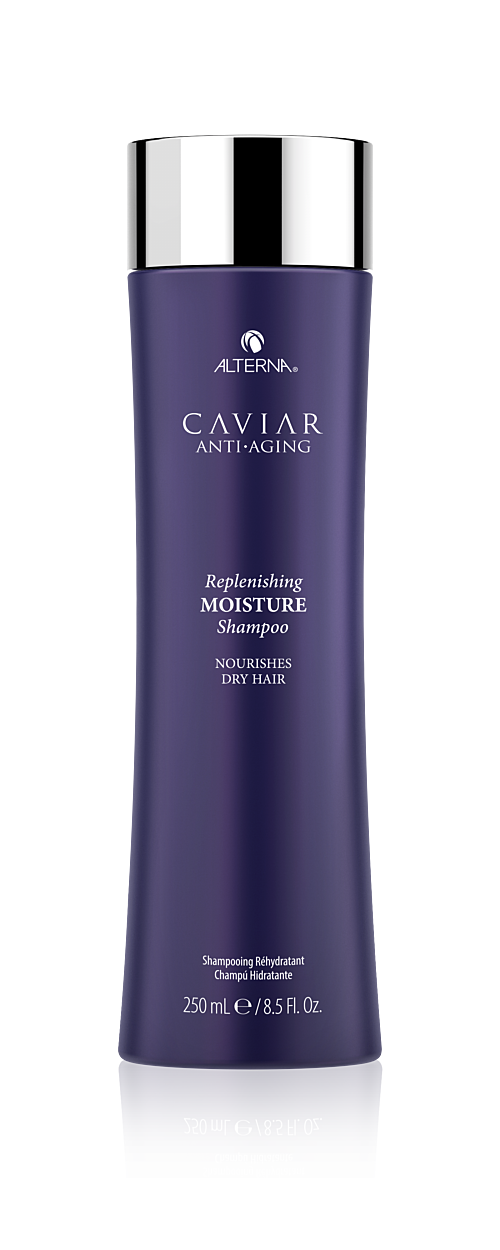 If you don't mind spending $60 on your hair, then you'll love the Alterna brand. This shampoo promises glossy hair but with a slight discomfort to your pocket. Considering its effect on your hair, you wouldn't bother much about the amount you're investing.
Each bottle of this luxurious shampoo contains African cacao, truffle oil, and grape seed oil. Therefore, it is easy to get your hair to cooperate with these natural oils. After using Alterna, your hair will smell so good that you'll feel like eating it.
However, you wouldn't do that because you need something to show off. Compared to the value you get, this product should be sold at a higher price.
READ MORE: Most Expensive Nike Shoes in the World
5. Bvlgari Shampoo – $60 per 6.8oz.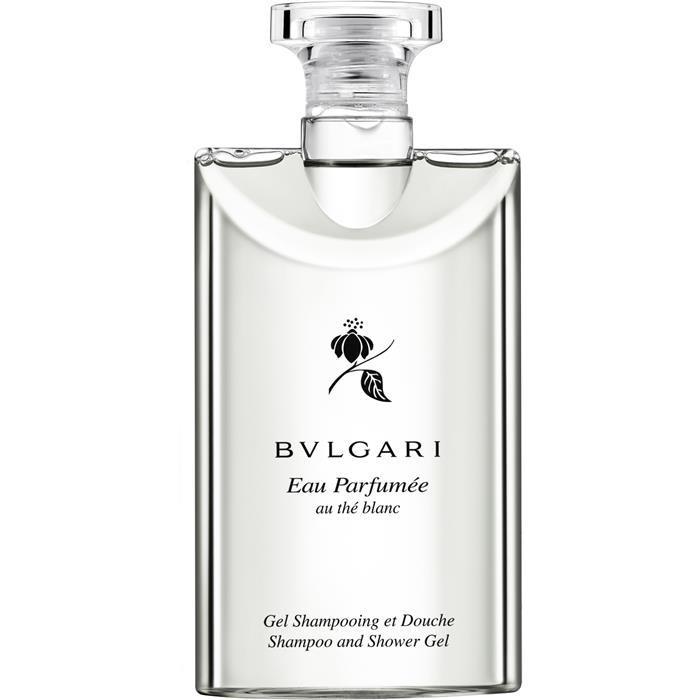 This could be the first time you hear about this brand, but I promise it would be worth your time. Bvlgari is an Italian luxury brand that is famous for producing reliable and high-quality products. This product is either available via pick up at a physical store or online store. It made it to this list because it is expensive, and like most expensive goods, it is worth the fee.
What's more, it doubles as a shampoo and shower gel. It carries the signature Bvlgari scent and hints of green tea. This herb helps you relax, while the shampoo makes your hair feel soft. Men and women can enjoy it without fear of losing their precious hair.
4. Oribe – $116 per 33.8oz.
Only those with high taste would appreciate Oribe's beauty. The first feature that sells this shampoo out is its distinctive smell. It is the first thing that draws you closer to it, even if you didn't feel like purchasing it.
After first use, your hair practically forgets about other products and moves with the flow. It doesn't take time before your hair starts adapting to the Oribe glow and gets everyone asking the magic you used to transform it.
What's even more exciting is that the product prevents UV radiation from infiltrating your hair, thanks to the watermelon, lychee, and other extracts used in production. What would you rather spend on?
If you are obsessed with your hair and can't wait to change its looks, this ultra-high-tech formulation is what you need. The best part of using Oribe is that you need only a tiny amount of the product to go around.
3. Phillip B Russian Amber Imperial Shampoo – $160 per 12oz.
The Philip B Russian Amber Imperial Shampoo reeks of everything luxury. Even though it is packed in jars of 3 Oz, you'll need to spare a whopping $160 to have it. It contains the best ingredients you will ever wish for your hair.
It has eleven L-Amino acids and different fragrances like burdock, sage, grapeseed, rosemary, and nettle. These ingredients are known to silken and soften any hair type in no time. It also works perfectly on chemically treated hair, thereby making it more resilient, stronger, and healthier.
The best part with this huge cash is that this product has amber oil, meaning that you'll be taken back to grand times whenever you use it.
READ MORE: Most Expensive Perfumes in the World
2. Kevis 8 – $219 per 10oz.
If you love anything luxurious, you'll jump on Kevis 8 one without a second thought. You might not recognize the brand name by merely looking at it, but it is worth the hype. A small bottle of this hair shampoo costs over $200, and you wouldn't even use it more than five times to be done.
However, this tiny bottle promised all the value you expect and more. It works incredibly well for people with oily hair, but the manufacturers claim that people with all hair types can use it too. People suffering from baldness can now heave a sigh of relief thanks to this lifesaver.
This shampoo assures hair regrowth and fights the hormones that cause baldness in men and women. To get started, all you need to do is mix the components, and you're good to go.
READ MORE: Most Expensive Drum Sets in the World
1. Ten Voss – $300 per 20oz.
If you're thinking of something extraordinary and you're willing to pay the fees that come with it, Ten Voss is for you. And you think it sounds like water, right? Yes, that's what it is. Ten Voss is one of the most unbelievable shampoos in the world, and you'll understand why. It is so expensive because it contains Voss water.
Whether you prefer to drink Voss or use it to wash your hair, it's your choice. This product swears by its natural ingredients, making it stand out from a host of similar products. If you're looking for beauty and class, it is high time you upgraded to something different.
If you've tried other expensive brands and don't seem to see results, there's no better time to switch allegiance than now.
Conclusion.
These are by far some of the most expensive shampoos in the world. If you love your hair so much that you want to see it healthy, you should try out these pricey products. You should know that though these shampoos are costly, the chances of them remaining in the market are slim. These luxury shampoos are pretty expensive. Would you try out any of these luxury shampoos?