Most Expensive Soccer Cleats.
Soccer cleats are expensive for many reasons. Some are custom-made, and some are made with pretty expensive and rare materials. Are you looking for the most expensive soccer cleats to increase your collection?
Here's a list of the most expensive soccer cleats. You'd be amazed that some of these cleats have been worn by your favorite players.
10. Puma King Platinum – $245.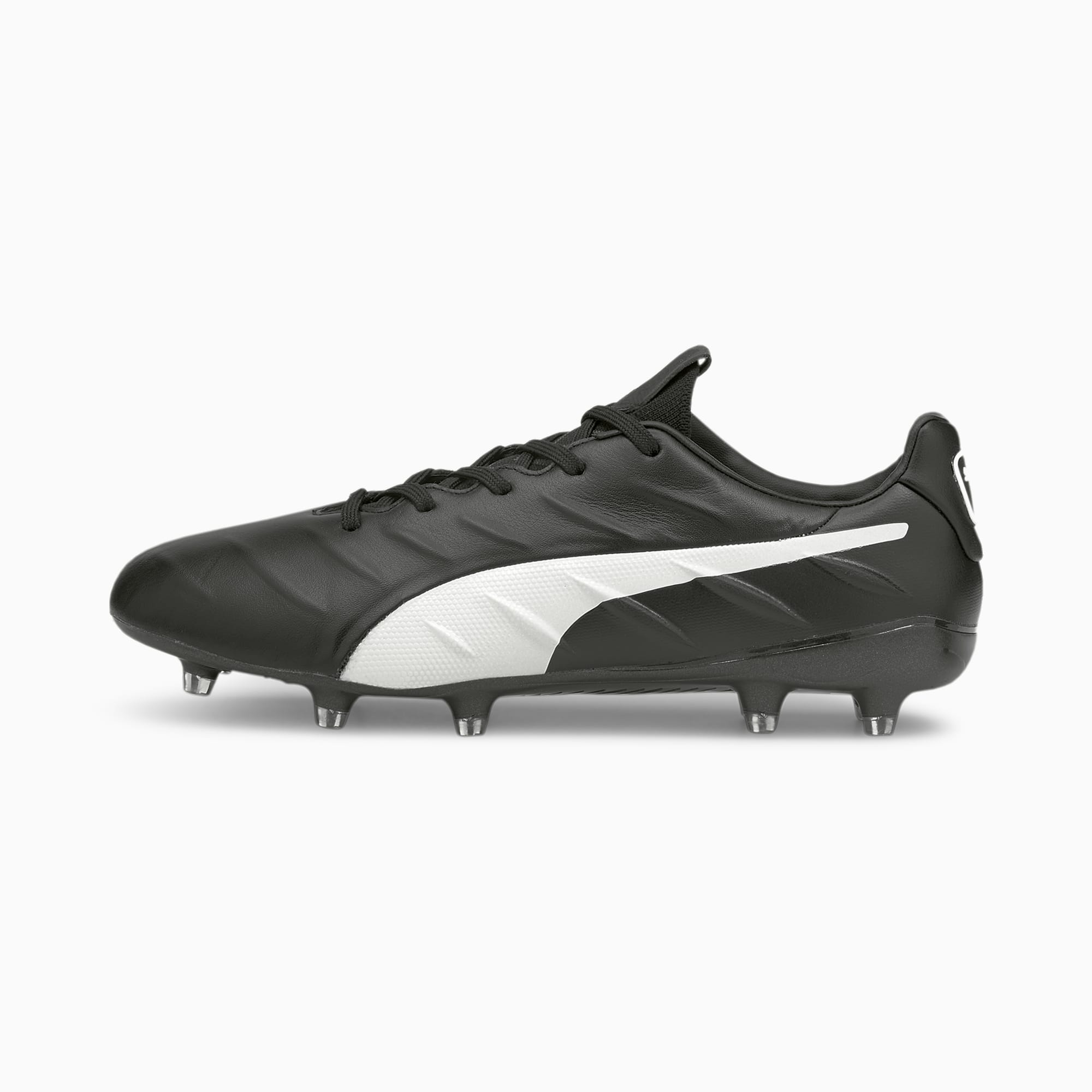 Making it to 10th place on this list of most expensive soccer cleats is the Puma King platinum. Pump King platinum cleat can be described as an 'ode to football in England.'
This cleat is another limited edition cleat; it was made in honor of London, which is believed to be the spiritual home of football. Its features include a clean white base covered by block LDN wording.
Its upper part includes the new king form technology, updated in 2021 and designed with input from Thierry Henry. The new features added helps to improve traction, comfort, and an even better touch. Though it is lighter than the previous Puma King platinum, it stays true to its heritage.
The Puma King platinum is made of Kangaroo leather upper with a 3D touch texture. It has an inbuilt knitted tongue that adds comfort to the cleats. Currently, only about 100 pairs were available at the time of production.
9. Nike Tiempo Premier 94 – $136.
Another pretty expensive soccer cleat is the Nike Tiempo Premier 94. It is a custom-made limited edition soccer cleat from 1994 when Romario and Maldini first wore it.
The limited-edition Tiempo '94 has the throwback style of the first one worn in 1994 and an excellent sole for traction. Its features include a Kangaroo leather upper with the same pattern as the 1994 football cleat.
The insole is made up of a molded sock line and has poron cushioning, while the outsole consists of lightweight TPU with glass fiber shank and has forefront flex grooves. This boot, when worn, ignites memories of the performance of America in the 1994 world cup. These stylish cleats were made in Italy.
READ MORE: Most Expensive Supreme items In The World.
8. Adidas Predator LZ TRX Firm-ground men's soccer cleat – $219.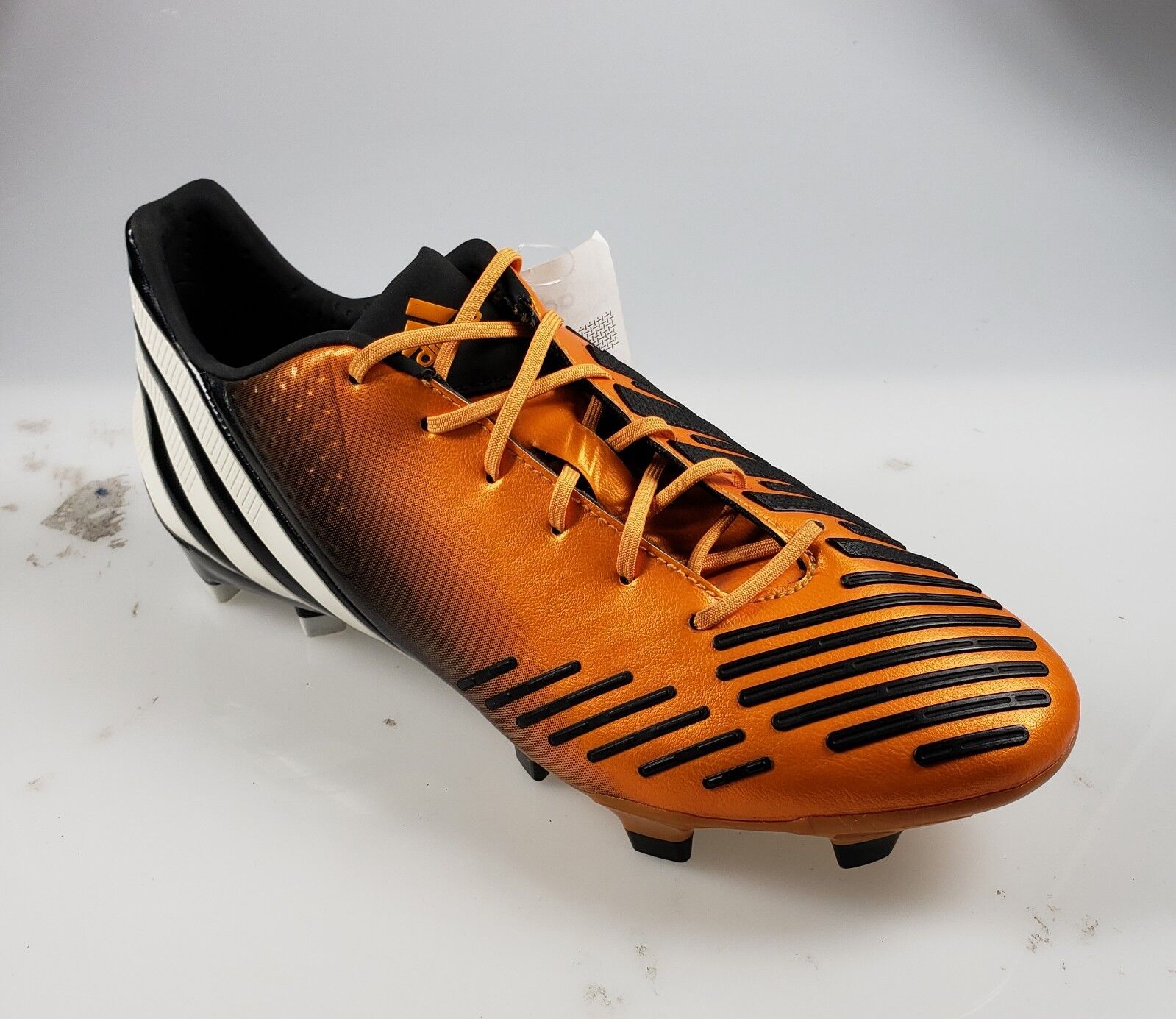 Another entry on this list of most expensive cleats is the Adidas Predator LZ TRX. Very lightweight and extremely comfortable, this cleat was designed with predator technology. It features five zones that enable good precision passing.
With this cleat, you will experience awesome ball control without much stress. It is made with a combination of leather and synthetic. It also has a Nubuck-touch hell long which acts as a shock absorber. This is a must-have for players who value comfort.
7. Adidas predator 18+ Firm-ground – $174 – $234.
Another excellent product from the Adidas brand and the predator series is the Adidas Predator 18+ firm-ground. This cleat has a firm ground outsole which provides maximum ball control. It also has predator technology, a combination of runner pattern and stud tips.
This feature ensures players receive and pass the ball with ease. What's more, the cleat is made from control skin textile and prime knit, which has the same feel and shape as that of humans, ensuring secure and comfortable wear.
Due to the expertise involved in making this, it becomes light, speedy, and breezy when in use. It helps you control the ball in all conditions with the help of the upper control skin found on this cleat. It also keeps the ball glued to your feet. This is the best fit for excellent ball control. It is also a laceless cleat.
6. Adidas Nemeziz 19+ firm-ground – $249.
Being the top choice for one of the greatest players of all time, Lionel Messi, the Adidas nemeziz, is excellent for every footballer. It has been around for more than 15 years and comes in various bright colors like Neon and darker colors like gray and black.
It is made with synthetic materials. What's more, its features include an Agility bandage that allows players to have good touch and control of the ball and make fast and narrow turns while they are on the field.
It is very durable because of the quality of materials used in manufacturing it. The Adidas Nemeziz 19+ FG is a must-have for every midfielder.
READ MORE: 10 Most Expensive Paintball Guns.
5. Mizuno Morelia Neo- $290.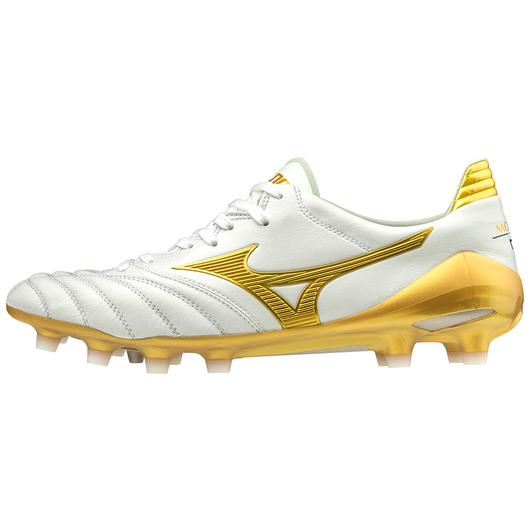 The Mizuno Morelia Neo cleat was developed with one thing in mind, speed. It was designed with a combination of fine Kangaroo leather and cutting-edge material construction. As with every Mizuno product, Mizuno Morelia Neo cleat guarantees comfort.
This cleat features a lightweight, streamlined design. The exterior is crafted with dual-density, which helps to make the best traction, and it is lightweight. The soleplate provides traction both on dry and natural ground. It also provides flexibility, while the heel provides superior balance and foothold.
This least is perfect for any player to maximize their performance and do that comfortably.
4. Nike Mercurial Superfly IV- $339.
Nike Mercurial Superfly IV cleat was originally designed for Christiano Ronaldo. If you are looking for a comfortable cleat, this is the best choice, made with quality materials that help with great functionality. It was designed with players who love sliding in mind.
It has a Nike skin technology feature that gives players the barefoot feel, making them feel like no shoes on. It also includes chevron studs that help with multi-directional traction, making quicker cuts at high speed possible.
These boots can be used on both dry and natural surfaces. Nike is an authority in this field. So it is not out of place for them to produce top-notch products. This is a must-have for players.
3. Adidas Porsche Design Sport X Football Cleat- $399.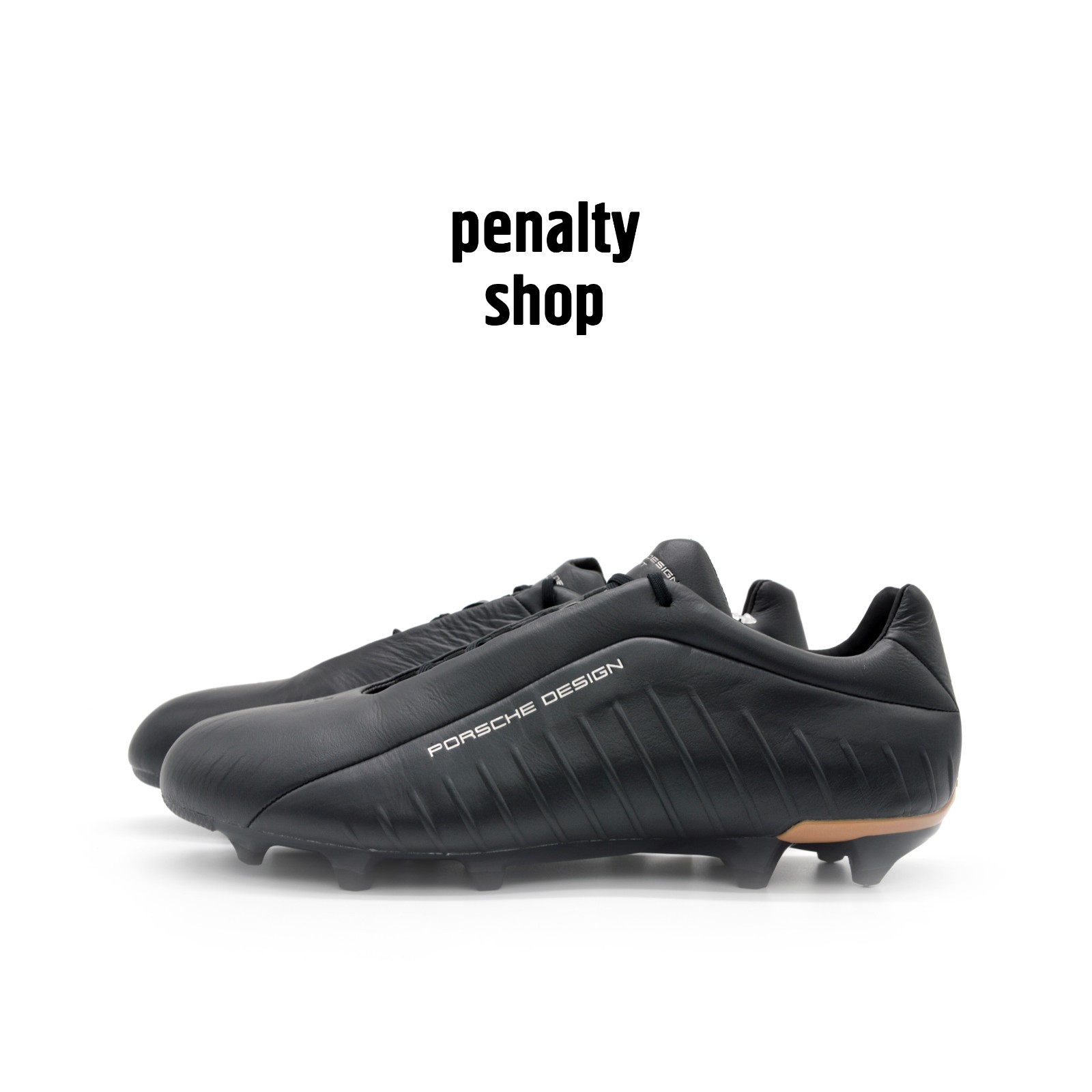 If you are looking for something different and exciting, then the Adidas Porsche design X football cleat is what you should go for. This cleat is a product of a collaboration between two big German brands, Adidas and Porsche. Imagine Adidas and Porsche working together to make something; you should expect nothing but magic.
This Adidas Porsche design Cleat is made of a black Kangaroo leather suit with a beautiful and fine finish. It provides comfort for whoever wears it. One outstanding feature of this cleat is the wheels inspired by Leo Messi's signature boot. It was made like the soleplate of Messi's 15.1 sole.
The Adidas Porsche Design X football cleat has a very different surface treatment. In fact, the surface has a striking resemblance with the Porsche supercar. Since it was designed like a sports car, you would expect that he plays and runs like a sports car when a player wears it.
Interestingly, this cleat lives up to this standard. The leather used in making this pair is tear-resistant and abrasion-resistant. What's more, it is a limited edition with only about 1500 pairs. Hence why it is quite expensive. It goes for a whopping $399.
2. Mizuno Rebula 3 PIGA 2060 Bk – $439.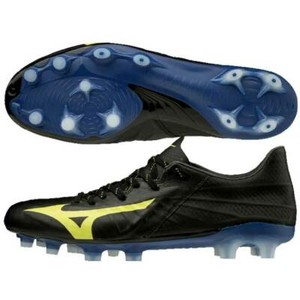 Mizuno Rebula 3 PIGA 2060 Bk is one of the most expensive soccer cleats on this list. It comes in different colors and designs, but the black and gold design is the most expensive. It is also made of Kangaroo leather, made in Japan.
This cleat has been seen on superstars in Japan and even in Europe. The outside of this cleat is made with an engineered groove for power, and the upper part is made with moldable materials to ensure that players are comfortable when wearing it. It helps to cushion their feet without limiting their motion or control.
This cleat stands out from other cleats because it is made entirely with leather, unlike other cleats made Of synthetic material or a hybrid of both. Seeing that it is made completely with very expensive leather, you shouldn't be surprised that it is this expensive.
READ MORE: Top 10 Most Expensive Ruby
1. Nike hypervenom phantom 1 Premium -$1000.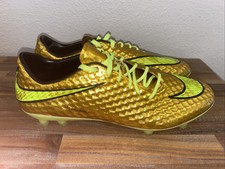 Making it to this list of most expensive soccer cleats is the Nike Hypervenom Phantom Premium soccer cleat. Nike custom-made this cleat was custom-made for Neymar by Nike in 2014 during the Brazil world cup.
It came in gold, and it screams class and comfort. Because these cleats were custom-made for Neymar, they are very rare. Due to the comfortability of the shoes, they are compared to slip–on socks.
Its features include a 3D finish that helps increase grip when a player is trying to touch the ball. It is also made out of anti-slip material. It also has a unique ultra-light insole that acts as a support cushion.
These metallic phantom cleats are waterproof with ACC technology. After the release of the third collection, it was discontinued; this has made it very rare to find. It goes for a whopping $1000 on eBay.
Conclusion.
We hope you're satisfied with this list of the most expensive soccer cleats. You can pick any soccer cleat of your choice if you want to play football in style. They might be expensive and can cause a hole in your pocket, but they are a worthy investment because you are guaranteed comfort, luxury, and style.