The Most Expensive Drinks at Starbucks
You already know about Starbucks. It is the world's largest coffeehouse chain, which has about 15,000 outlets in the United States. If you've ever tried a Starbucks drink (at least a coffee), you would agree with me it is significantly different from your homemade one and quite expensive.
The Most expensive Starbucks Drinks Challenge gained popularity a few years ago. Many people have hopped on this challenge, and Starbucks has recorded several expensive drinks people have either purchased or won. So in this article, we will look at the ten most expensive Starbucks drinks ever.
About Starbucks Café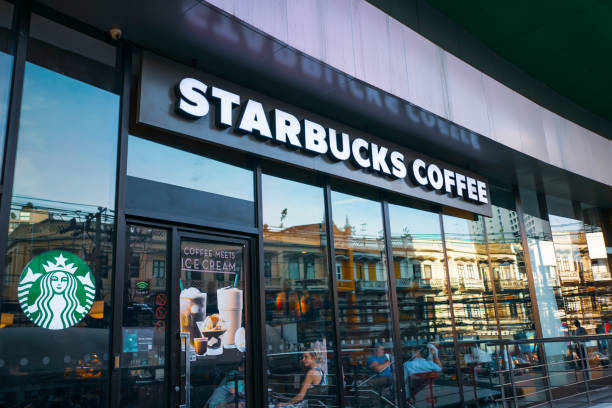 Starbucks café is quite popular in the United States and other places around the world. This coffee house chain originated in Seattle, Washington, in 1971 and has been in the coffee business for a long time.
Starting as a single coffee bean store, they are now one of the biggest international coffee powerhouses in the world. They have about 30,000 stores around the world. Starbucks serves fine dark roast coffee, juices, smoothies, teas, beverages, and other healthy foods.
What makes them even more popular is their customer-friendly approach. They make their customers feel comfortable, giving them the best service in a clean environment. Starbucks drinks are quite expensive. A regular cup of Tall latte is $2.95 in the US, $3.45 In Japan.
1. Super Venti Flat White – $148.99 
This is the most expensive Starbucks drink ever. A Florida man named William Lewis ordered this drink during the "Most Expensive Starbucks Drink Challenge." After visiting Washington DC for the presidential inauguration, Lewis decided to try his hands on the challenge.
He went to a Starbucks store in Bethesda and was served the super Venti flat white coffee. This happened in January 2017. This was not the first time Lewis was trying his hand in this challenge. In 2014, he participated in this same challenge and had a Starbucks drink worth $83.75. Pretty much one of the most expensive Starbucks drinks ever.
Like the last time, William Lewis went with his giant white coffee mug, which was the same one he used previously. This super-expensive drink contained the following;
11,200mg of caffeine,
170 espresso shots added to the three ristretto shots of standard Venti flat white of Starbucks
And Coconut milk for better taste.
Lewis had invited his friends to share his drink with him.
Read More: 10 Most Expensive Pocket Knives in the World
2. Caffe Americano – $102.15
Caffe Americano is the second on my list of most expensive Starbucks drinks ever. It was ordered by the Youtuber Elton Castle, who came in second place. Castle and his group of friends visited a Starbucks store in Seattle, Washington DC, where he ordered a coffee worth $102.15.
In his attempt to buy the most expensive Starbucks drink, Elton Castle ordered a Caffe Americano. Castle came with a huge container to purchase his coffee. What made this quite interesting is that Elton Caste had never tried coffee before.
His Caffe Americano contained;
225mg of caffeine,
And 104 shots of espresso
Castle and his friends were not allowed to film inside the world's first Starbucks, so they went around to film it.
3. Thomas' White Mocha Frappuccino – $102.04
White Mocha Frappuccino is the third most expensive Starbucks drink ever. It was ordered by a guy named Thomas. Thomas was lucky enough not to pay for this drink. He got this drink claiming his Starbucks Birthday Reward.
Starbucks usually offers rewards or bonus points to their regulars. With this reward, they can have any Starbucks food or drink of their choice for free. Thomas came with his giant metal milk can with which he ordered a White Mocha Frappuccino, which cost $102.04, about 0.55 cents from Justin's purchase. His drink contained;
800mg of caffeine
70 pumps of white Mocha
102 shots of espresso
Extra five bananas
70grams of protein powder
54 pump of Frappuccino roast coffee
For the topping, he added;
Frappuccino chips
And caramel drizzle with ice cubes
4. White Mocha Frappuccino – $101.50
This Starbucks drink was 0.55 cents away from matching Thomas' purchase. It is the fourth most expensive Starbucks drink ever. It was purchased by a guy named Justin. He entered a Starbucks store in Stratford, Connecticut, with his giant plastic container and ordered a White Mocha Frappuccino.
Like Thomas, Justin didn't need to pay for this drink since he took his Starbucks reward points. He also invited his friends to share the drink with him. Interestingly, a small crowd gathered at Starbucks to watch the whole experience. This coffee drink contained;
112 shots of espresso
About 55 pumps of Frappuccino roast
70 pumps of white mocha
Four pumps of caramel syrup
Five bananas
And 20grams of protein powder
For toppings, he added;
5. Rewards Drink Quad Espresso -$92.55
Two young girls purchased this Starbucks drink. In their bid to get a Starbucks birthday reward. They ordered a Quad Espresso, which cost $92.55. They visited a Starbucks store in Maryland to buy the most expensive Starbucks drink.
Unlike others, these girls (Kiersten Vorv and Shaine Choen) didn't come with their containers, so they got their drinks in a giant Starbucks glass with two straws. Their Quad espresso contained;
120 extra shots of espresso
6. Caramel Frappuccino – $86.55
Caramel Frappuccino was ordered by a guy named Reene C. He found a Starbucks cafe and purchased a caramel Frappuccino worth $86. His order was a combination of caramel syrup, coffee, milk, and extra ice.
He also added whipped cream and caramel sauce for toppings. His drink contained 100 shots of espresso and was served in a large mug.
7. 101- Shot Grande Latte – $83.75
William Lewis also ordered this Starbucks drink. It was his first attempt at the most expensive Starbucks drink challenge. William entered a Starbucks store to place his Grande Latte order.
His drink contained 99 extra shots of espresso, 17 pumps of vanilla syrup, mocha, and matcha powder. Interestingly, William Lewis got this drink for free after applying for his Starbucks rewards cards. He came with his giant white cup and shared his drink with his friends.
8. Venti Mocha Cookie Frappuccino – $71.35
This is the eighth-most expensive Starbucks drink ever. A guy named Jarrod Johnson purchased it. Jarrod ordered a venti Mocha Cookie Frappuccino. He came with a cooler to put his drink on.
Jarrod's $75.35 Starbucks drink contained 77 shots of espresso, caramel drizzle, white mocha, hazelnut drizzle, and vanilla bean. Jarrod got this drink for free with his Starbucks birthday rewards.
9. Venti Caramel Crunch Frappuccino – $57.75
A medical student ordered this Frappuccino drink by the name of Sameera Raziuddin. Her Starbucks custom Frappuccino contained 60 shots of espresso, caramel syrup, white mocha, hazelnut, vanilla beans, Tazo chai, and drizzle. Raziuddin came with her 1.5-gallon container that came with its cork.
10. The Sexogintuple Vanilla Bean Mocha Frappuccino -$54.77
This Vanilla Bean Mocha Frappuccino is the tenth most expensive Starbucks drink ever. Andrew Chifari purchased it in 2014. He got this drink for free using his Starbucks gold member loyalty card. Like others on this list, Chifari went with a 3.7-liter container to get his drink.
His sexogintuple Vanilla Bean Mocha Frappuccino features 60 shots of espresso, some vanilla, and venti mocha Frappuccino. Though we do not know all the ingredients that went into his order, this Starbucks drink was worth $54.75, and it was so big that Andrew Chifari spent five days finishing it.
Why Starbucks Drinks are So Expensive 
After seeing the prices on this list, you may want to know why these drinks are super pricey. Well, the truth is Starbucks drinks are a little overpriced. But for it to be this expensive, it will depend on your order.
Starbucks also lets you ask for anything you want. In a Starbucks café, every drink depends on the size and the extras added. You can order your coffee special with extras. When you add extras like extra drizzles, and extra shots, the price of your drink increases.
These extras could also be as replacing your regular milk with soy milk, adding whipped cream, or extra espressos. All these added to the base price will give you a pretty expensive Starbucks drink.
Also, Starbucks offers an unbeatable variety of drink choices. Something you won't find in your regular coffee shop. Most of their foods are handcrafted. They even have iconic cups often adorned with customers' names spelled on them.
They also offer free Wi-Fi, and customers can stay for 2-5 hours with no interruptions. With all these perks Starbucks offers, they will most definitely be expensive.
Conclusion 
These are the most expensive Starbucks drinks ever. Luckily, most of these winners don't get to pay for these drinks. Starbucks is pretty popular and has gained major followings. For some, it is an honest craving and for others; it is more of an obsession.
"The most expensive Starbucks drink challenge" has become a popular challenge that lots of people have entered. It is, however, not endorsed by Starbucks' corporate. Some of these drinks are highly caffeinated and are not safe.