Top 10 Most Expensive Toys
Before clicking on this link, you must be wondering how much the most expensive toy in the world will cost. You are on the right page. Most people cherish exquisite toys and they wouldn't mind buying them for their kids. Also, some adults make use of toys when they play a game.
Toys range from teddy bears, cars, trains, Barbies, artificial airplanes, and many others. Most kids regardless of age enjoy playing with toys and most parents don't mind paying a fortune to see their kid smile and this explains why some toys can be so expensive without the Qparent minding the amount it costs, what matters is if it can be afforded. Without further ado, let the countdown begin!
10. Stefano Canturi Barbie or Diamond Barbie -$302,500.
The Stefano Canturi Barbie is also known as Diamond Barbie. This expensive toy was created by Stefano Canturi who is an Australian Jewelry designer. It was made with costly jewels and this explains why it is expensive. The previous most expensive Barbie was sold in 2006 for just 17,000 dollars but the record has been broken by this Diamond Barbie.
The Barbie features a strapless black dress and a choker necklace. The necklace is embedded with a one-carat pink diamond and the necklace alone is worth 300,000 dollars. In 2010, the Barbie was auctioned and it was sold for 302,500 dollars.
9. Gold Rocking Horse – $600,000.
This toy in particular has a unique story of how it is sold and who bought it. The Gold rocking horse is made with gold. It has a shiny gold design which makes it gorgeous. This toy was created by Ginza Tanaka, a Japanese Jeweler. He made the horse with 24-carat gold. The inspiration for creating this toy was to celebrate the birth of Prince Hisahito, a Japanese prince in 2016.
The toy weighs about 80 pounds and when it was sold, the buyers paid 600,000 dollars before they could take it home. The toy was purchased by the Popular couple Jay-Z and Beyonce for their daughter blue ivy. Since popular figures bought it, it made this toy more prominent as one of the most expensive.
READ MORE: The 10 Most Expensive Homes in the USA.
8. The Masterpiece Cube Rubik's Cube – $1.5 million.
On number eight of the most expensive toys in the world is a Rubik's cube.
Normal Rubik's cube costs nothing more than $3 but the cube is not a regular Rubik's cube. The basic reason why this toy is valuable is that it was made with expensive jewels such as amethysts, rubies, and emeralds. These precious stones amount to 185 carats.
In 1995, the toy was created by a professional diamond cutter, Fred Cueller which was used to celebrate the 15th anniversary of the Rubik's cube. In creating Rubik's cube, stickers are used to mark out the colors but for this toy, 18-carat gold was used. Each side features 34 carats of emerald, 22.5 carats of amethysts, and 34 carats of rubies. The toy costs a whopping 1.5 million dollars.
7. Golden Monopoly – $2 million.
The popular monopoly board game makes it to the list. The Golden monopoly is different from other monopoly games and this can be confirmed by its name. The game is made with real gold. It features 18-carat gold and encrusted Jewels. Sidney Mobell, a jewelry designer from San Francisco created the game in 1988 and it took him a year to complete this masterpiece.
Apart from the game itself, its components were made with precious gems. The set of dice alone cost 10,000 dollars. The hotels are capped with sapphires, the number dots were made with 42 diamonds, the board itself amounts to 165 gemstones. Being one of the most expensive toys, it cost 2 million dollars.
6. Steiff Louis Vuitton Teddy Bear – $2.1 million.
Teddy bears are one of the most familiar kinds of toys and most kids love having one. Apart from kids, adults appreciate teddy bears and this is why you find them in most people's bedrooms.
The teddy bear was elicited by Steiff's Louis Vuitton, a German toymaker. In 2000, the Steiff Louis Vuitton Teddy Bear was auctioned in Monaco. The buyer, Jessie Kim paid 2.1 million before acquiring the teddy bear.
The teddy bear was made with real gold and fur and also encrusted with sapphire eyes and diamonds. There is no doubt that a toy made with these precious gems is an asset and not just a toy. The owner can decide to auction it and get back the money and even more. Today, the teddy bear is one of the most expensive toys in the world.
5. Shimansky Soccer Ball – $2.59 million.
One of the most interesting things about this toy is that you cannot kick the soccer ball despite being so expensive. The ball weighs up to 4.8 pounds. The ball can only be carried around or used as a design. This iconic Shimanski soccer ball was created by a South African Jeweler, Brand Shimanski to commemorate the soccer World cup held in South Africa back in 2010.
Looking at the picture of this soccer ball alone, it is gorgeous and you will love to own one. Before you can own it, you must pay 2.59 million dollars. The soccer ball is made with 3500 carats of South African diamonds which ranges from 2640 black diamonds and 6620 white diamonds.
READ MORE: 10 Most Expensive Earrings in the World.
4. Lamborghini Aventador Model Car – $4.6 million.
The name Lamborghini Aventador must have passed a message across to you. The real Lamborghini Aventador car cost far less than this.
However, this is a toy and it was created with several costly precious stones that cannot be found in real cars. The Lamborghini Aventador Model car is a replica of the real one and it costs 4.6 million before you can take it home, which makes it one of the most expensive toys ever created.
Robert Gulpen, a German engineer is a genius behind the creation of this fortune. You must be wondering what kind of material was used to create the toy and they include the following: gold, diamonds, and platinum rims used for its steering wheel, seats, and headlights.
3. Madame Alexander Eloise – $5 million.
On number three is a very expensive doll which costs 5 million dollars. Most people must be thinking of why they should spend so much on a doll called Madame Alexander Eloise. By now, the question in your mind is "why can a doll be so expensive?" Worry less, your curiosity will be cleared.
Madame Alexander, a doll designer, is accountable for creating this doll. She made just five variants of this doll and each wears Katherine Baumann accessories, Christian Dior clothes, Swarovski crystals, and Oscar de la Renta fur. With what was used in creating the doll, it cannot be doubted why it is one of the most expensive toys in the world.
2. L'Oiseleur (The Bird Trainer) – $6.25 million.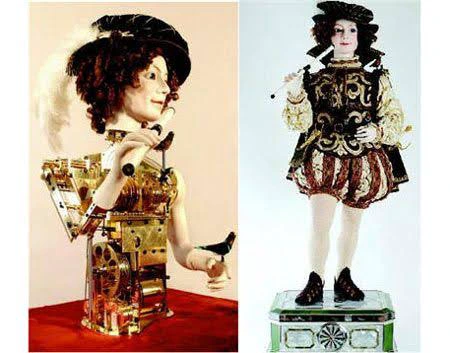 If you had 6.25 million dollars what would you do with it? Buy a house? Invest it and build your own company? Purchase ten of your dream cars? You can do anything you want with it but remember that a toy called L'Oiseleur is worth the same amount.
L'Oiseleur translates to bird trainer and it is a 4ft tall moving doll designed by Christian Bailly, who was a French automata expert. According to some sources, It took him more than 14,000 hours to complete the job. Today, this toy is the second most expensive toy in the world.
READ MORE: Top 10 Most Expensive Caskets in the World.
1. Astolat Dollhouse Castle – $8.5 million.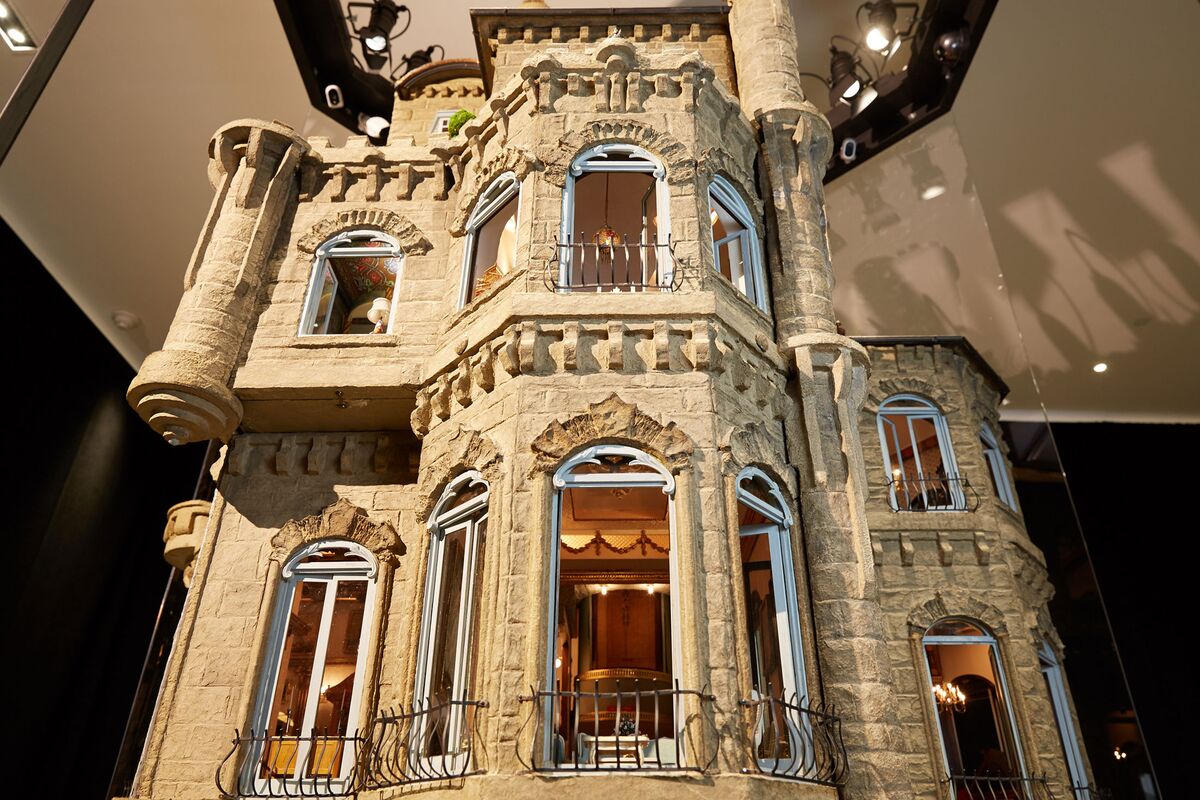 Finally, the Astolat Dollhouse Castle is the most expensive toy in the world and it cost a whopping 8.5 million dollars. The dollhouse features the finest creativity,  sculpture, architecture, and engineering among others. It took 13 years to complete this masterpiece and it weighs between 815 and 890 pounds.
The dollhouse has the following: an armory, a kitchen, wine cellar, gym, pool, basement, stairways, hallways, and 29 rooms among others. It has seven levels and real tiny liquor bottles were used as designs.
Conclusion
In conclusion, this is the list of the most expensive toys in the world and they have certain reasons why they are that valuable. Some were made with expensive materials like gold and the likes. Before reading this article, were you expecting a toy to cost over 8 million dollars? Since you didn't know earlier, now you do.