Top 10 Most Expensive Tractors in the World
Whether you are a farmer or not, there's no denying that tractors are essential machines that help in our daily farm activities. It is used in the construction and agricultural industries, and every modern worker would tell you that it is inevitable.
This versatile machine is used to harrow, till, disking, log, plow, plant, etc. Due to its functions, it comes at different sizes, shapes, and prices. In this post, we'll look at some of the most expensive tractors globally and why they are highly-priced.
10. Deutz-Fahr Agrotron 6205 – $110,000.
You'll be drawn to this machine by its name, followed by its features. The Deut-Fahr Agrotron 6205 boasts a six-cylinder engine that develops 203 hp at 2000 pm. It is fitted with electronically-controlled high-pressure fuel injection and turbocharged forced induction with a wastegate and intercooler.
The Agrotron series also boasts of a unique system called the Electronic Engine Governor. This feature monitors engine parameters and adjusts injection to optimize engine function. The driver can set, store and enable the parameters to suit the job at hand.
This machine won the best tractor design of the year in 2017, and this is only the tip of the iceberg.
9. Minneapolis Moline UDLX – $200,000.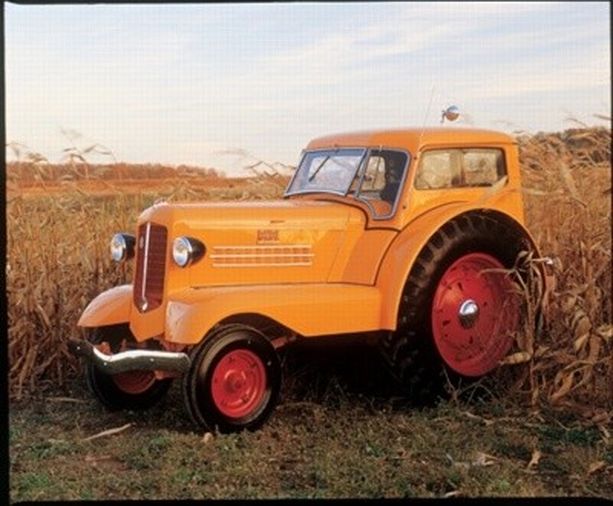 The Minneapolis Moline UDLX is one of the oldest and most expensive tractors ever. Although built-in 1938, it has maintained excellence for many decades. It was nicknamed comfortractor because it has a setoff fender on its chassis and a streamlined cab. That is, it is a hybrid motor that combines the regular car with the utility of a tractor.
It was known for its innovation when it was produced, and the farmers didn't bother that it was high-priced. They wanted value and would go to any length to have it. In 2016, this model was sold at Mecum Auctions in Michigan for a whopping sum of $200,000, making it one of the best sellers in the event.
Asides from the cost, the machine promises incredible speed as it can go more than 40 HP with overdrive fifth gear and a 4-cylinder gasoline engine. Other features to look out for are the five-speed transmission, three-paneled windshield, disc-wheels, driving lamps, etc.
READ MORE: Most Expensive Umbrellas in the World.
8. Challenger 1046 – $360,000.
The Challenger 1046 series is one of the most prominent tractors to be produced. The engine displacement for this machine is 12.4L with six cylinders. It has a diesel-holding capacity of 800 liters, plus its front and rear dimensions are 650/65R38 and 750/75R46, respectively.
The tractor also has landmarks like the 1000 rear PTO, six hydraulic control valves, free-floating, load stabilizing, and sensor system. All these come on a platter if only you're willing to part with a sky-scraping sum of $360,000.
7. Case IH Steiger Quadtrac 600 – $440,000.
Another luxury tractor deserving of mention is the Case IH Steiger Quadtrac 600. It features a two-stage turbo and newly-developed cooling system that is second to none. It also offers 600 hp with a maximum of 670 hp.
This tractor series has adjustable control panels, including AccuGuide auto-steering, backlit buttons, and ISOBUS implement operation. This machine also delivers a comfortable working experience featuring climate control, armrests, low noise, smooth ride, and electronic climate control.
The machine weighs 48,500 lbs. and boasts a tank capacity of 1,880 liters. This device keeps the driver in control as they take on a monitoring role while the tractor does its job. All these exceptional features come at a whopping sum of $440,000. To think of it, this machine is worth every penny. Do you think otherwise?
6. 1050 Fendt Vario – $450,000.
The 1050 Fendt Vario is one of the most powerful tractors to be produced. It is a flagship of the German brand. The model first appeared in 2015 and was elected as the best tractor of the year, thanks to its fantastic features.
The six-cylinder engine delivers up to 517 hp and a top speed of 60km/h. It boasts of a standard cabin with air-conditioning and mechanical suspension. Other characteristics that make them the farmer's favorite are wet disc brakes, drawbar power, air brakes, detachable wheels, etc.
The 1050 Fendt comes at a mouth-watering price of $450,000. Versatile holding 610 DeltraTrack models.
READ MORE: Most Expensive Nike Shoes in the World
5. John Deere 9560RT – $454,000
John Deere is one of the world's most dominant manufacturers of agricultural machines. There are numerous collections from this manufacturer, but for the purpose of this article, we'll focus on the 9560RT model.
The technology used here is tremendous, and only a few machines meet the standard. The engine is powered by the PowerTech PSX model that holds 412 kW and can deliver up to 560 hp. This massive engine allows the tractor to have a hitch-lift capacity of up to 20,000 lbs and a drawbar capacity of 12,000 lbs.
Asides from the powershift transmission and wet disc brakes, and can go 18 forward and six backward. This machine runs at a maximum of 40 kph on the road and allows turbocharged diesel and a cooling system. Its sharp and square front grille makes it look like the monster that it is. These features come at $454,000.
4. 2021 Versatile 610DT – $540,000.
This tractor is one of the most recent machines on this list. It is manufactured by Versatile holding 610 DeltraTrack models. It has a QSX15 Cummins Fuel type that is responsive, efficient, and powerful.
It provides a 605 hp speed alongside transmission of 16 forward and four reverse. The machine moves at 22 mph. Some other noticeable features of this tractor are its HD Front and Rear Diff Lock, six electro Rear Remote Hydraulics, VPAS Steer Reay, hydraulic disc brakes, and cab suspension.
All these characteristics make this machine more expensive than regular ones. You can have it if you want but get ready to pay a staggering sum of $540,000.
3. New Holland T9 700 – $547,900.
The New Holland T7 700 is manufactured by CNH Industrial, a US agricultural group. It is attractive because of its high-end technology and admirable features. Every model ensures that customers are satisfied with the latter.
The T9 700 model is powerful for many reasons, like its maximum pull, drawbar horsepower, and fuel efficiency. The tractor is powered by an FPT Cursor 13 engine with a two-stage turbo. It is so powerful that it is certified perfect by the Nebraska Tractor Research Laboratory.
Generally, you'll enjoy stability, power, comfort, and unlimited torque when you operate this automobile. It also reduces cost, labor, and energy, which are the fundamental considerations when purchasing a tractor. This machine sells for $548,000.
2. Case Quadtrac Triangular Caterpillar – $600,000.
This mighty tractor is renowned for its exceptional features, which is why it sells for a whopping $600,000. It is built with a six-cylindered fifteen-liter engine capable of producing 600 hp. What makes this device stand out more is its four-track design instead of the regular wheels.
These tracks retain contact with the ground, thereby giving the operator a smooth ride, promising traction and optimal pressure. The tracks work in unison, thereby boosting power as the driver moves on the soil.
The fuel-efficient PowerDrive and new CVTDrive are easy to operate with a variable transmission. What's more, is that it offers a vibration-free drive with a super tight turning radius. Considering the comfort this machine promises you, investing this huge amount in purchasing one wouldn't hurt.
READ MORE: Top 10 Most Expensive Private Jets in the World
1. 16-V 747 Big Bud – $1.3 million.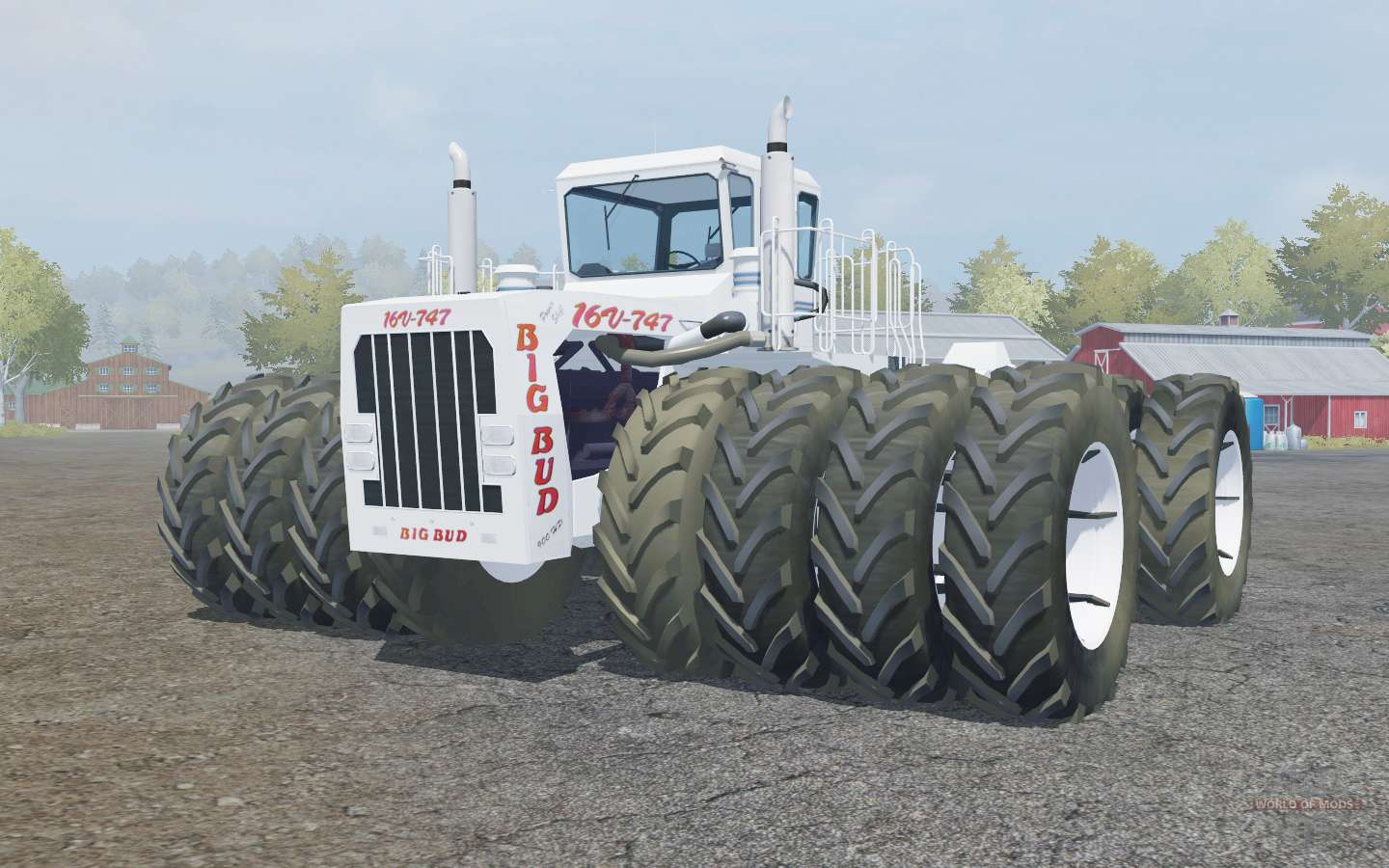 The Big Bud is unarguably the most luxurious and invaluable tractor in the world. It is one of the biggest as it measures 14 feet in height, 27 feet in length, and 20 feet in width. Northern Manufacturing, an American company, introduced the machine to the market in 1977, and it has been a sensation since then.
Since its first model, it has been upgraded several times to more efficient and robust models. With a 16-cylinder turbo diesel V-engine, the Big Bud produces around 900 to 1100 horsepower. No other tractor in the market has such power. This speed means that it can work above one acre per minute.
You'll also enjoy an 8-track stereo system, air conditioner, load-sensing system, etc. when you purchase it. You can have this machine for as high as $1.3 million. The manufacturers continue to upgrade the device with madder features than ever imagined. If you want a tractor that does more than it is billed to do, the Big Bud is here for you.
Conclusion.
These are ten of the world's most expensive tractors. They may seem overpriced, but they are worth every farthing. These machines may not be as flashy as regular SUVs, but their importance to our ecosystem cannot be overemphasized.
If you're looking for a machine that suits this fast-paced world, look no further as you can select from any of them listed above. If you cannot afford one now, save up for it, and in a matter of months, you'll be the proud owner of one of the most expensive tractors in the world.